Modi-led BJP Govt of India's name changing spree in IIOJK aimed at changing identity of Kashmir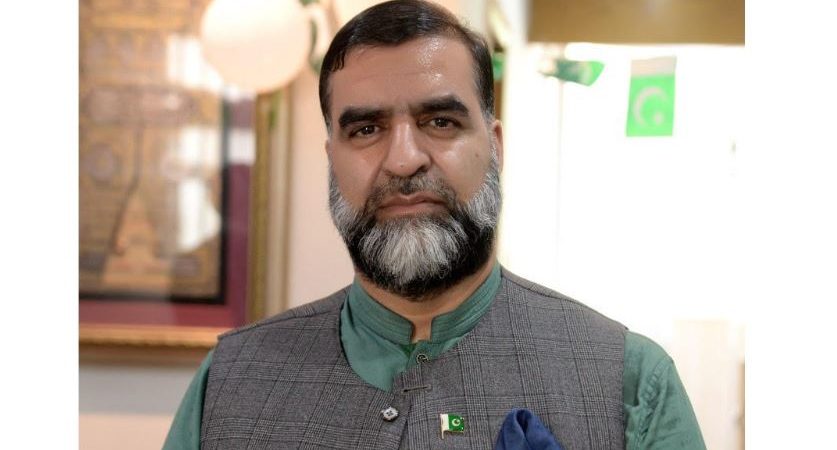 Islamabad, AUG 17 /DNA/ – Senior Kashmiri Leader and Chairman Jammu & Kashmir Salvation Movement (JKSM) Altaf Ahmed Bhat in a statement here in Islamabad has said that the Modi-led BJP Govt of India is forcefully, illegally defying all international laws and resolutions changing the identity, demography, and socio-economic fabric of Jammu & Kashmir.
The Govt of India ever since the illegal action on Aug 5, is hell-bent on making the lives of Kashmiris miserable, from target killing, destruction of property, Business and snatching of education. While in the latest bid at Hinduization, the Modi regime has decided to rename 199 schools, colleges & roads in IIOJK. BJP's name-changing spree is aimed at erasing Muslim culture and its imprints from IIOJK. Bhat added.
Senior Kashmiri leader added that India uses terrorism as a state policy to intimidate Kashmiris, using its military might to subdue Kashmiris' freedom sentiments and refrain Kashmiris from freedom movement.
Chairman JKSM Bhat added that we have lost hundreds of thousands of lives for freedom for our motherland, Indian state-sponsored repression can't break the will of Kashmiris for Freedom.Kashmiris are determined to protect their unique identity & culture, come what may. Modi's evil tactics can't stop Kashmiris from pursuing their just struggle for freedom.
Chairman JKSM said that World's silence is emboldening India to increase its repression in IIOJK and appealed to the International community and Human Rights organizations to intervene and held India accountable for violations of Human Rights, int'l laws and resolutions on Kashmir.