MoD Production of Pakistan meets her Belarusian counterpart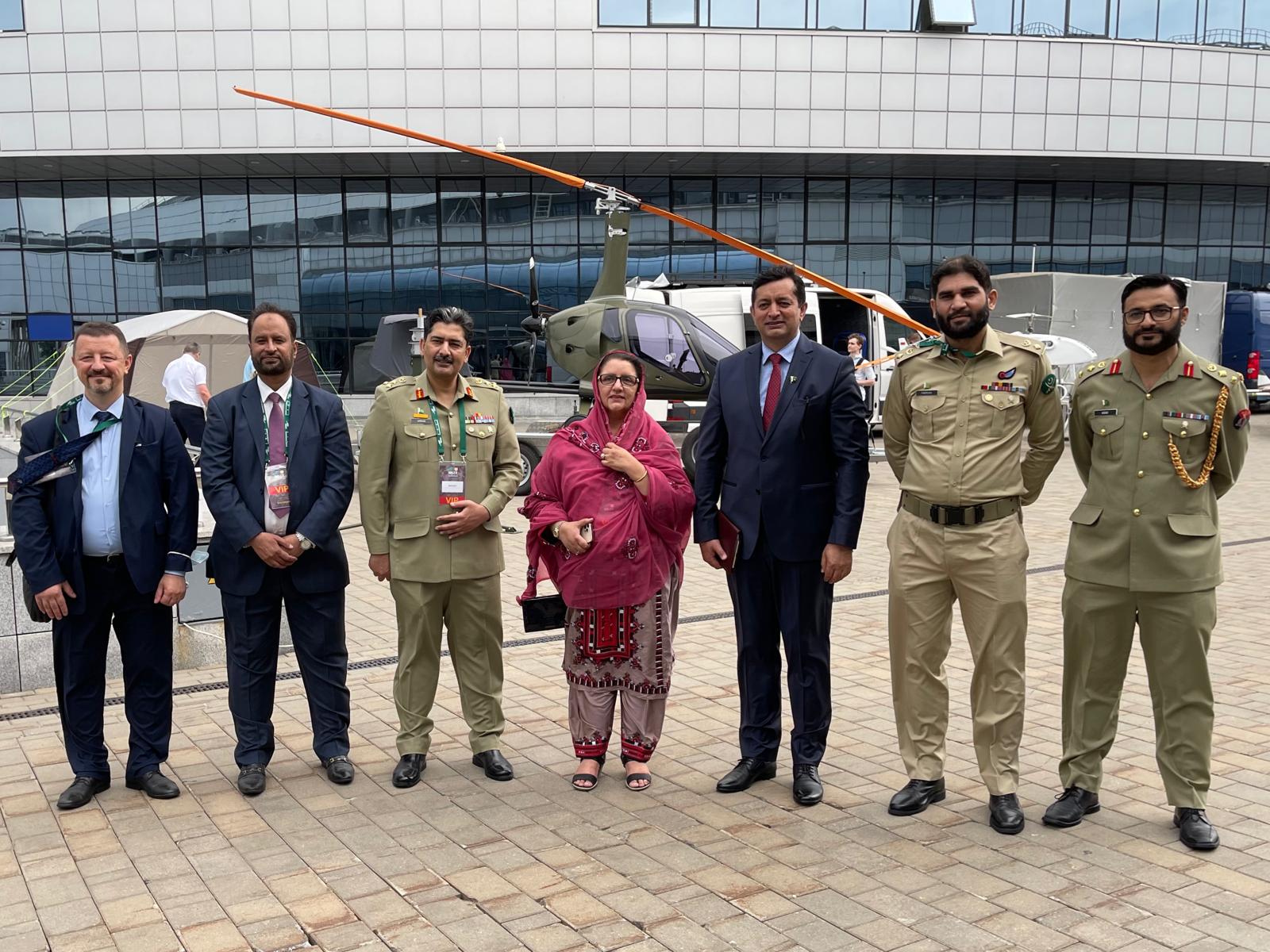 MINSK: On the second day MILEX 2021 exhibition in Minsk, Minister of Defense Production Zobaida Jalal held a bilateral meeting with her Belarusian counterpart Mr. Dmitry Pantus, Minister of State Authority for Military Industry of the Republic of Belarus. 
During the meeting, matters of bilateral interest came under discussion. She appreciated the range of products displayed in the exhibition and expressed her gratitude for the warm hospitality.
Earlier in the day, the Minister also visited several stalls in the exhibition hall and acquainted herself with different products on display.