Mayor inspects ongoing development work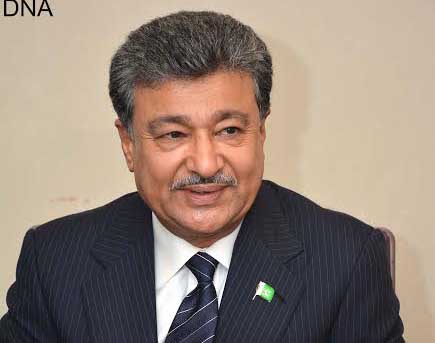 ISLAMABAD, OCT 03 (DNA) – Mayor of Islamabad and Chairman Capital Development Authority (CDA), Sheikh Anser Aziz visited the Karal Chowk and inspected ongoing development work on different sections of under construction interchange.
Sheikh Anser Aziz inspected work being carried out on different sections of the interchange and directed the concerned formation to complete the construction work by December this year.
He further directed the relevant formation to ensure quality, elegance and professional expertise while constructing the interchange and no compromise in this regard will be tolerated.
Mayor of Islamabad and Chairman CDA, Sheikh Anser Aziz said that Expressway Signal Free Corridor is of immense importance, which on completion will not only ease the traffic entering the Capital from different district of Punjab via G.T Road but will also facilitate the settlements along the Expressway.
He said that in order to upgrade road infrastructure and to cater future needs, a comprehensive, phase wise, plan is being implemented.
He said that under this plan, after completion of I-8 interchange development work has been accelerated to complete this project at the earliest. Mayor of Islamabad and Chairman CDA directed the Member Engineering to review the progress regularly and a report in this context be submitted on weekly basis.
He said that expressway witness heavy traffic flow particularly in the office opening and closing hours therefore while carrying out construction work safety of the cars and passengers must be ensured. He said that in order complete this project with in stipulated time, availability of the funds has also been ensured.
Earlier, Mayor was briefed that the construction work on Karal Interchange was initiated on May 9, 2016, which was to be completed by January 2016, however, on the directions of Mayor of Islamabad and Chairman CDA pace of the work has been accelerated to complete it by December this year.
He was informed that 43% construction work on the interchange has been completed, however, due to heavy traffic burden it gears down some time but because of effective supervision and management it is expected that the construction of Karal Interchange would be completed within given time frame.
He  was further informed that construction of two (02) out of three (03) underpasses has been completed, while 18 culverts out of 19 culverts have also been constructed.
He was apprised that 70% work on retention wall and drainage system has been also completed while 90% work on the concrete road being constructed for heavy traffic has also been completed..=DNA
==============