Maryam chairs party meeting to interview candidates for Youth Coordinators in KP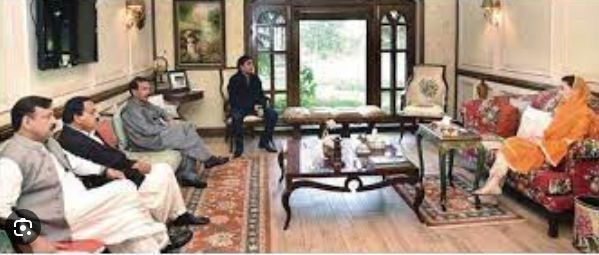 ISLAMABAD, AUG 15 (DNA) — An organisational meeting of the Pakistan Muslim League-Nawaz (PML-N) Youth Wing was held Tuesday under the chairmanship of Chief Organiser Maryam Nawaz to interview candidates for the posts of Youth Coordinators in seven districts of Khyber Pakhtunkhwa (KP).
Interviews of candidates from Bannu, Hazara, Dera Ismail Khan, Peshawar, Mardan, Malakand and Kohat divisions were conducted. The Youth Organising Committees will work under the supervision of the Provincial Youth Organising Committee.
Earlier, the Youth Organising Committee of Pakistan Muslim League-Nawaz (PML-N) Khyber Pakhtunkhwa (KP) was formed. PML-N Chief Organiser Maryam Nawaz Sharif was appointed as the chairperson while Bilal Azhar Kayani as the secretary of the committee. Akhtar Wali and Bilawal Afridi were among the members of the committee. — DNA