Maryam, Capt Safdar en-route to Islamabad, expected to appear in accountability court on Monday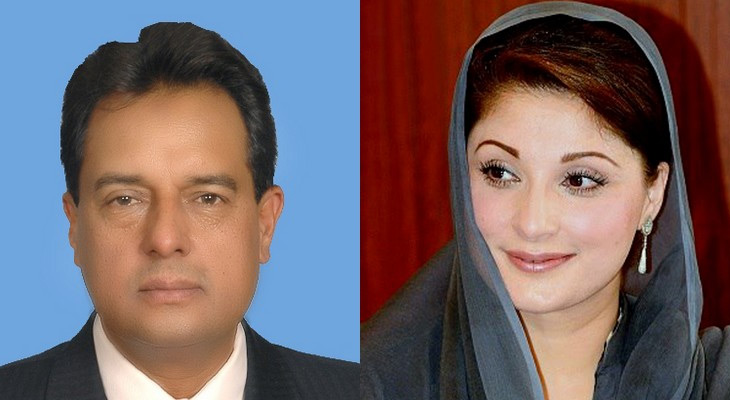 LONDON, OCT 08 (DNA) – Pakistan Muslim League-Nawaz (PML-N) leader Maryam Nawaz and her husband Captain (retd) Safdar are enroute to Islamabad from London on Sunday.
The two will reach Islamabad early Monday morning via Qatar Airways flight. Former prime minister Nawaz Sharif's daughter and son-in-law are expected to appear before the accountability court on Monday in connection with the corruption references filed against them in the Panama Papers case.
Talking to media prior to leaving Sharif family's Avenfield residence, Maryam stated that the world is aware that the corruption cases against the Sharif family are not for justice but for revenge.
She added that they uphold the rule and the constitution and as responsible citizens will appear before the court. "However, we are going back and will appear before the court and got through the wheels of justice. We respect the rule of law and the Constitution," she stated, adding that their intentions are clear, and hence they are not afraid to appear before the court.When asked about her brothers' appearance in the court, Maryam confirmed that they will appear in the accountability court. However, she did not specify any of their appearance.
Commenting on Nawaz's re-election as the president of Pakistan Muslim League-Nawaz (PML-N), Maryam said, "it is surprising if anyone has issues with him becoming the PML-N president. God has given him a respectable position that politics revolve around him. The PML-N has a democratic right to elect as its president whoever it wants."
She added that, "God willing, the 2018 elections will be held on time and a democratic government will complete its tenure and pass on the baton to the next."
Speaking to media channel, Maryam's husband, MNA Capt (retd) Safdar stated that they had concluded all legal consultations. "We will face courts and not run away," said Safdar.