Better governance  taking country to peak success,says President Mamnoon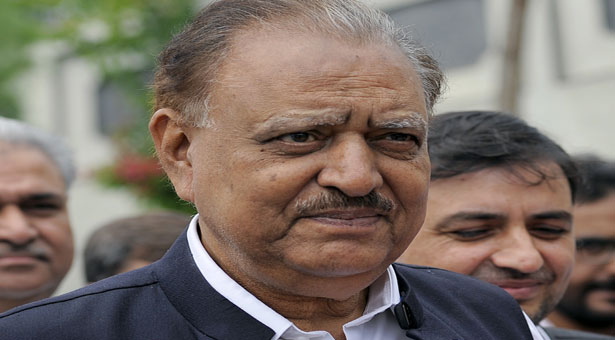 ISLAMABAD,OCT 20 (DNA)  President Mamnoon Hussain has appreciated that due to better governance and sound policies the economic situation in the country is improving and called upon the business community to pay their due taxes in order to contribute in national development and provision of basic services to the people.
The President said this while talking to a delegation of Islamabad Chamber of Commerce & Industry (ICCI) which headed by its President Khalid Iqbal Malik called on him at the Aiwan-e-Sadr on Thursday.
The President stated that China-Pakistan Economic Corridor (CPEC) holds great prospects for rapid prosperity and development in the country and urged the business community to support the government in ensuring timely completion of this mega project. The President exhorted all segments of the society to play their role in curbing corruption and improving the national economy.
While praising the policies of the government, the President said that the present government and is economic team are capable to take Pakistan economically forward and resolve problems.
President Mamnoon Hussain said that the office bearers of Chambers of Commerce should strive to resolve the problems of the business community and act as a bridge between the government and traders and entrepreneurs to serve the country and ensure economic development.
The President of ICCI appreciated the government for restoring law & order situation in the country and creating conducive business atmosphere which has led to increased business and trade opportunities across the country.  He further said that foreign delegations are now regularly visiting Pakistan to explore and enter into business ventures which augur well for the country.
The office bearers of ICCI apprised the President about their problems. The President assured of his support in resolving their issues.=DNA
=========