Lincoln reading lounge offers American history course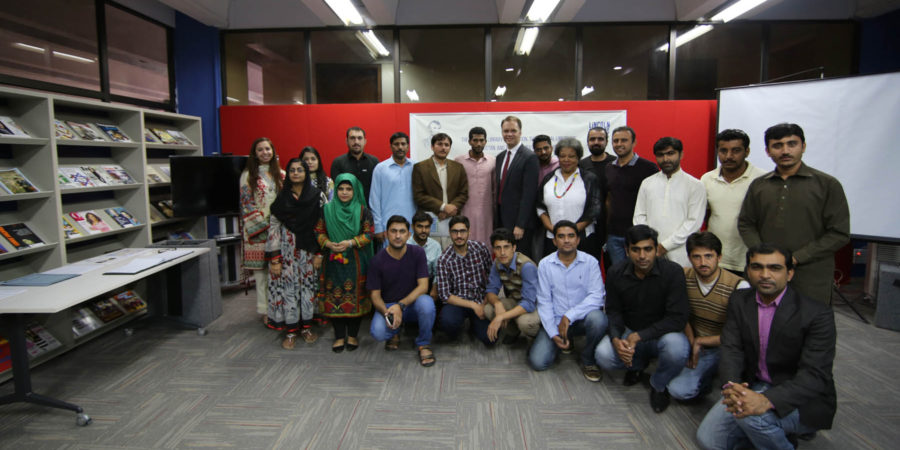 ISLAMABAD, OCT 28 (DNA) – — The Lincoln Reading Lounge (LRL) at the National Library of Pakistan, conducted a course on American history titled, "Outline of U.S. History," October 26 .
This course was geared toward students preparing for the Civil Superior Service Examination on "History of USA" scheduled for February 2017.
Undergraduate and graduate students from colleges and universities in Islamabad and Rawalpindi participated in the course, which consisted of interactive and engaging discussions on American history, including the U.S. Constitution, the Civil War and reconstruction, industrialization and the emergence of the U.S. as a world power, the civil rights movement, and the presidential elections.
During these sessions, students had the opportunity to participate in meaningful and constructive dialogue with American speakers from the U.S. Embassy Islamabad. The course helped participants increase their understanding of the major forces that have shaped the American society and government.
The Lincoln Reading Lounge is part of a network of 18 Lincoln Corners across Pakistan run by the U.S. Embassy Islamabad.
A Lincoln Corner is a resource center and event space hosted in partnership with Pakistani institutions – in public libraries, universities, and cultural centers – and provides a platform for open dialogue between Pakistanis and Americans, promotes mutual understanding, and strengthens people-to-people ties through programs. =DNA