Licenses of three auto companies suspended in Pakistan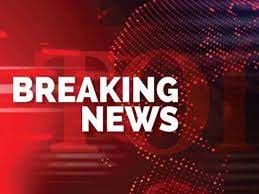 ISLAMABAD, Oct 25 (DNA): The manufacturing licences of three auto
companies have been suspended in Pakistan over failure to achieve the
export targets, citing sources.
The Ministry of Industries and Production suspended manufacturing
licences of three car and auto part makers over different genres of
violations.
Sources said that the said car manufacturers allegedly violated
Pakistan's auto policy and failed to achieve the export targets. The
action was taken over the failure to meet conditions for localisation of
the auto manufacturing by the auto companies.
The auto firms did not increase the local production of the cars,
whereas, they also failed to meet 2% export targets, said sources,
adding that the car makers are bound to produce vehicles and spare parts
locally.
Sources within the ministry said that the government will not extend the
licences of the companies.
The development came at a time when three major auto manufacturers in
Pakistan announced a temporary shutdown of production plants due to an
ongoing shortage of essential raw materials this month.
Earlier in the month, Pakistan entered the global car market and
exported the first batch of 14 modern SUV vehicles to Kenya and
Tanzania.
Pakistan joined the car export club earlier this month as a
Pakistan-Chinese automotive joint venture Master Changan Motors became
the first auto company to export SUV vehicles to foreign countries.
It emerged that the auto firm dispatched the first batch of 14 SUV
vehicles to Kenya and Tanzania.
A prestigious ceremony was held in Karachi to achieve the milestone of
becoming the first Pakistani-Chinese auto company that export vehicles
to two foreign countries. The ceremony was attended by Federal Secretary
Industries and Production Asad Rehman.
The Pakistan-Chinese automotive joint venture Master Changan Motors
dispatched the first shipment of its SUV Oshan X7 to Kenya.
It was a pleasant development for Pakistan entering the global car
market amid the severe economic crisis.