LHC orders release of model Ayyan Ali on bail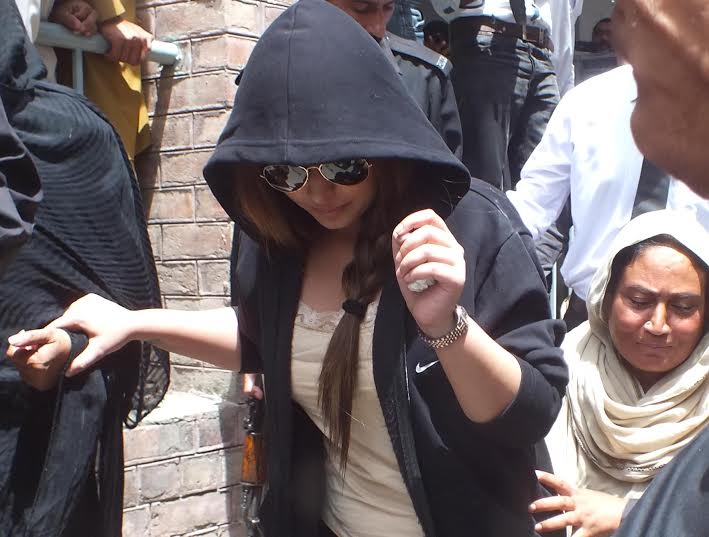 LAHORE: The Lahore High Court (LHC) on Tuesday has ordered the release of supermodel Ayyan Ali on bail, exactly four months after she was arrested on charges of currency smuggling on March 14.
After the LHC and a Rawalpindi customs court rejected her previous petitions, her most recent application was successful today.
Previously, the supermodel sought bail adopting the stance that she went to the airport to hand the money over to her brother who was arriving in the city that day via an Emirates flight.
The LHC registrar had declared this bail plea of Ayyan as not maintainable under the objection that a petition for bail had already been rejected by the LHC.
Counsel for Ayyan, Khurrum Latif Khosa had said that the earlier rejected plea was against a customs court, while the fresh bail petition directly addresses the LHC.
Justice Abdul Sami of the LHC had taken her lawyer's view into consideration and declared that a separate bail petition before the LHC is maintainable.
Ayyan recently addressed the court for the first time, alleging that she was facing discriminatory treatment during the trial of the currency smuggling case against her. She claimed that while others facing similar charges are released on bail she has been behind bars for months.
She had pointed out that the other accused caught carrying double or triple the amount in their bags were released on bail after a couple of weeks but her request for bail was being denied.
The supermodel was arrested at Islamabad's Benazir Bhutto International Airport on March 14 on charges of money laundering after being caught with over half a million dollars by customs officials.