Lal Masjid considering to support PTI sit-in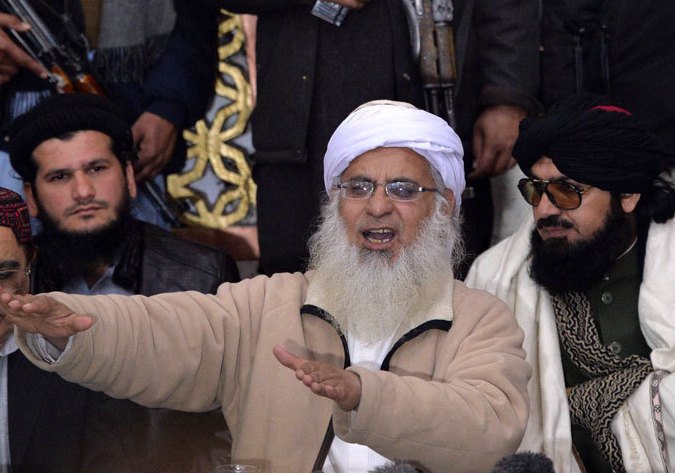 The Shuhada Foundation, which manages the media affairs of Lal Masjid, is considering the option of supporting the upcoming protest by Pakistan Tehreek-i-Insaf in Islamabad, said a statement released by the foundation on Monday.
A special meeting has been convened in the coming days to discuss the possibility of collaboration with PTI, said Lal Masjid spokesperson for the Shuhada Foundation.
Nawaz government has become a threat to state institutions, in such scenario it has become a duty to get rid of the Nawaz-led government, read the statement released by Lal Masjid.
"Therefore, we are considering extending conditional support to the PTI sit-in in the federal capital next month," the spokesperson was quoted as saying.
PTI chairman Imran Khan has called on party workers to lay siege to Islamabad on November 2, telling them to stay put until Prime Minister Nawaz Sharif resigns or presents himself for accountability in the backdrop of the Panama Papers leaks.
This, Imran said, would be his final showdown with Prime Minister Nawaz Sharif and members of his family implicated in the Panama Papers scandal, adding that there would be no follow-up rallies.