Kunduz hospital attack was a mistake by US chain of command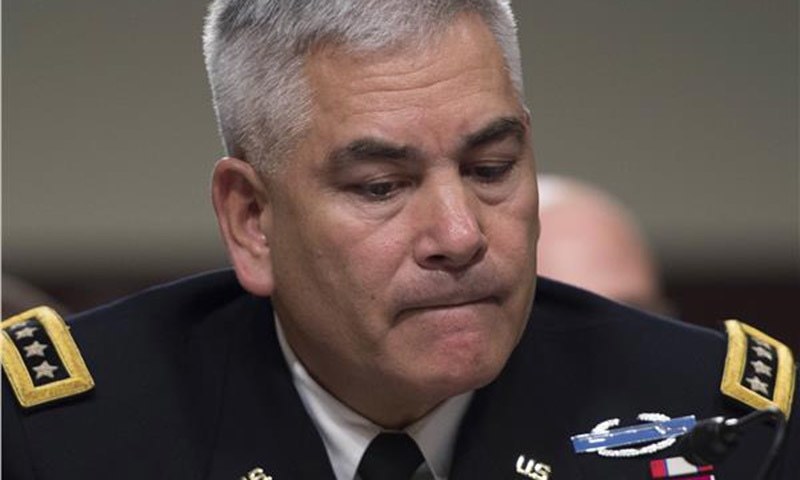 WASHINGTON: The deadly air strike that hit a hospital in the Afghan city of Kunduz was a mistake made within the US chain of command, the US Commander of International Forces in Afghanistan said on Tuesday.a
US Army General John Campbell said US forces had responded to requests from Afghan forces and provided close air support as they engaged in a fight with Taliban militants in the provincial capital of Kunduz.
The strike on Saturday on an Afghan hospital run by Doctors Without Borders, or Medecins Sans Frontieres (MSF), killed 22 people and deeply angered the medical charity.
MSF officials have blamed the United States, demanding an independent investigation into the incident and calling it a "war crime".
"To be clear, the decision to provide aerial fires was a US decision made within the US chain of command," Campbell said in testimony to the Senate Armed Services Committee. "A hospital was mistakenly struck. We would never intentionally target a protected medical facility."
Campbell's comments on Tuesday were the most direct acknowledgement yet by the US government that the strike on the hospital was carried out by US forces.
In a statement on Monday, Campbell said only that US forces had responded to requests for support from Afghan forces.
Campbell said on Tuesday he had directed forces under his command to undergo in-depth training to review operational authorities and rules of engagement to prevent further incidents like Kunduz.
The incident, along with the Taliban's capture of Kunduz late last month, has cast renewed attention on the 14-year-long US mission in Afghanistan.
Many members of Congress are deeply concerned about President Barack Obama's plans for a final withdrawal of US forces. Obama is reassessing the timetable for a drawdown which currently envisages removing all but a few US soldiers by the end of 2016.
"The world walked away from Afghanistan once before and it descended into chaos that contributed to the worst terrorist attack ever against our homeland," said Senator John McCain, the Republican chairman of the committee, referring to the September 11 attacks that were planned by al Qaeda militants sheltered by the then-ruling Taliban in Afghanistan.
"We cannot afford to repeat that mistake," McCain said.
Campbell declined to provide specifics about the recommendations he had made to the White House about force levels, but said they included an option for more troops than just a small embassy-based force.
He told the committee that options he had provided were "above and beyond a normal embassy presence based on changes that have happened within the last two years."
Earlier on Sunday, the medical charity MSF said it had shut down operations in Kunduz after the fatal US air strike on its hospital and called for an independent investigation.