Khawaja Asif reacts to fake news, Israeli defence ministry clarifies position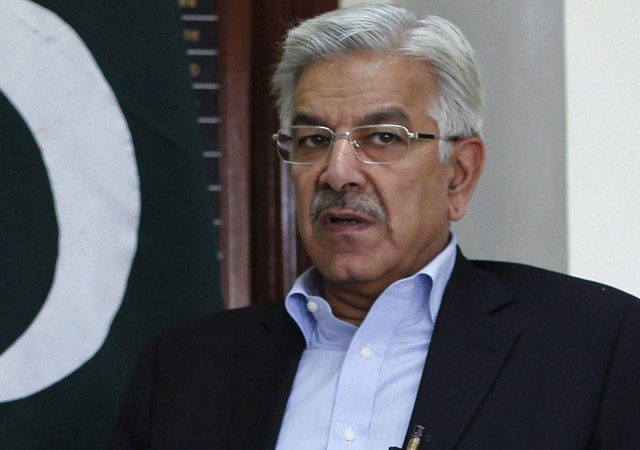 DEC 25, (DNA) – Confusions, stirred by a fake news, involving nuclear threats to Pakistan by Israel prompted Defence Minister Khawaja Asif to to issue statement directing the same to Israel.
Israel's ministry of defence, however, clarified that the statement attributed to former Israeli defence minister Moshe Ya'alon was "never said" and the reports are "entirely false".
"Israeli Defense Minister" as saying that If Pakistan send ground troops into Syria on any pretext, "we will destroy this country with a nuclear attack."
However, contradicting the headline, the first para of the piece attributed the same statement to a former defence minister of Israel Moshe Ya'alon.
Khawaja Asif was quick in reacting to this through his Twitter account, tweeting "Israeli defence minister threatens nuclear retaliation presuming Pakistan's role in Syria against Daesh. Israel forgets Pakistan is a Nuclear state too."
In response, Israel's defence ministry also took to Twitter to clarify that any such statement was never issued and that the news item was totally baseless.
Hundreds of Twitter users retweeted Asif's statement. A large number of others were also seen discussing the issue on other social media platforms. The matter also earned the attention of international media.=DNA
===================