KCCI optimistic about resolution of EOBI's dues' issue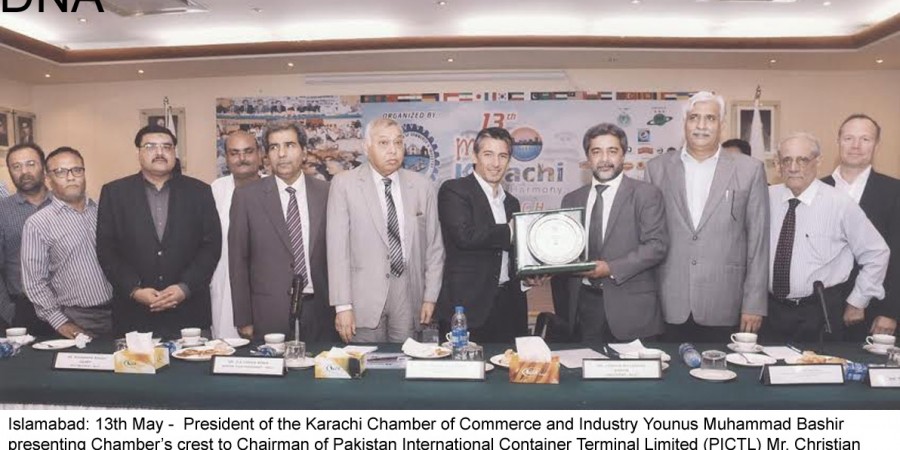 KARACHI, 13 MAY (DNA) – The leadership of Businessmen Group & Office Bearers of the Karachi Chamber have said that KCCI has been in constant touch with the concerned authority to resolve the issue pertaining to EOBI's abrupt demand to submit outstanding dues of the past three years at revised rate which will hopefully be resolved as per aspirations of the business and industrial community.
Meanwhile, Chairman Businessmen Group & Former President KCCI Siraj Kassam Teli, Vice Chairmen BMG and Former Presidents KCCI Tahir Khaliq, Zubair Motiwala, Haroon Farooki and Anjum Nisar, President KCCI Younus Muhammad Bashir, Senior Vice President KCCI Zia Ahmed Khan, and Vice President KCCI Muhammad Naeem Sharif have advised the business and industrial community, instead of going into further litigations, they should start paying their outstanding dues from April 2016 onwards at revised rates with a view to avoid further complications and legal actions and to safeguard the interest of workers.
Expressing optimism, they said that the so far progress and discussions with relevant authority indicate that the issue is likely to be taken up at the next Board meeting of EOBI, followed by appropriate recommendations to the Ministry of Overseas Pakistanis & Human Resource Development Federal Government which is empowered to take the decision on relinquishing EOBI's demand to submit outstanding dues of last three years at revised rates.
 It is hoped that with collaborative effort, the issue will be resolved soon. BMG leadership and KCCI Office Bearers mentioned that the Karachi Chamber wrote a letter to Chairman EOBI Muhammad Sualeh Faruqui last month in which the Chamber expressed deep concern over abrupt increase in employers' share of contribution in EOBI for social insurance and the unjust notices to industries, asking them to also submit outstanding dues of the last three years.
They believed that the decision to raise contribution, followed by unjust demand to submit dues of the last three years was practically impossible for industrialists who have already been facing immense hardships because of high cost of doing business and struggling really hard to stay afloat.
Referring to EOBI notices, they said that both the employers' and employees' share of contribution will now be calculated on the basis of revised minimum wages i.e. Rs. 13,000/- as amended through the minimum wages for unskilled workers Act 2016, which means that the total employers' share of contribution including employees' share of contribution has almost doubled as it has been raised from Rs480 to Rs780.
"Even if EOBI feels it necessary to revise contribution ratio, the Institution should implement it from April 2016 onwards. The Trade and Industry is ready to contribute at the rate of Rs13,000 but it should be collected from current month as collection of outstanding dues, apart from being un-practicable, will put an extra-burden on the industry, which has already been facing liquidity crunch due to multiple reasons", they added.
BMG leadership and KCCI Office Bearers further pointed out that under EOBI's Rules, a contribution equal to 5 percent of minimum wages has to be paid by the Employers of all the Industrial and Commercial Organizations while a contribution of 1 percent of minimum wages by the employees of the said Organizations has to be submitted which is an issue because of the fact that during the past three years, many employees have either retired or resigned from the registered units organizations, making it impossible to recover this 1 percent from such employees who are no more part of the organization and even the existing employees will also be overburdened due to upward revision of rate.
To amicably resolve this issue, they advised EOBI to immediately stop any coercive action and withdraw notices pertaining to payment of outstanding dues of the last three years and notify implementation of revised rate from current month i.e. April 2016 and not from previous years.
They requested the Ministry of Overseas Pakistanis & Human Resource Development to revisit the issue in consultation with stakeholders and appropriate directives should be issued in shortest possible time to avoid any further unrest amongst the trade and industry. DNA