Karzai says Pakistan's support to Mujahideen weakened Afghanistan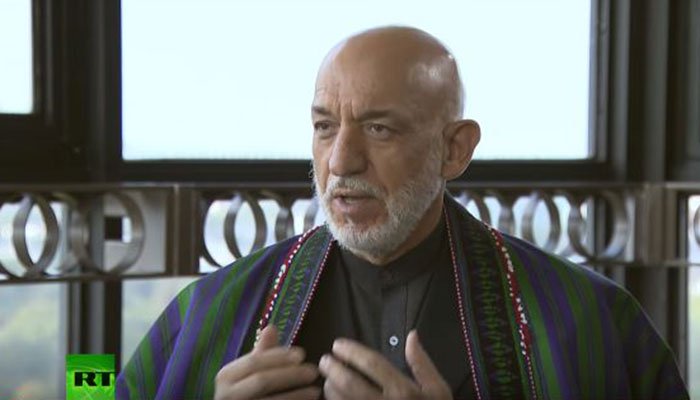 LONDON, OCT 08 (DNA) – Former Afghanistan president Hamid Karzai has said that both Afghanistan and Pakistan have to live together but Pakistan supported Mujahideen [against Soviets] which weakened Afghanistan.
Karzai said that there exists a strong contrast in Pakistan and Afghanistan's relationship as the former welcomed the refugees from the latter but also weakened Afghanistan by supporting Mujahideen.
He went on to say that he hopes the new US policy for the region sees that Pakistan was used by the US against its neighbour for an inhumane purpose. He said they want to join hands with Pakistan to "salvage us from this deep conspiracy".
While accusing the United States of aiding Daesh in Afghanistan, he said that the militant organisation has emerged in Afghanistan in the past three to four years under the watch of US military and intelligence agencies.
He said that he has more than suspicions that US bases in Afghanistan are used to aid Daesh. "I get daily reports by the Afghan people that unmarked military helicopters supply Daesh in many parts of Afghanistan," he claimed.