Kartarpur Corridor will significantly improve Pakistan, India ties: Manmohan Singh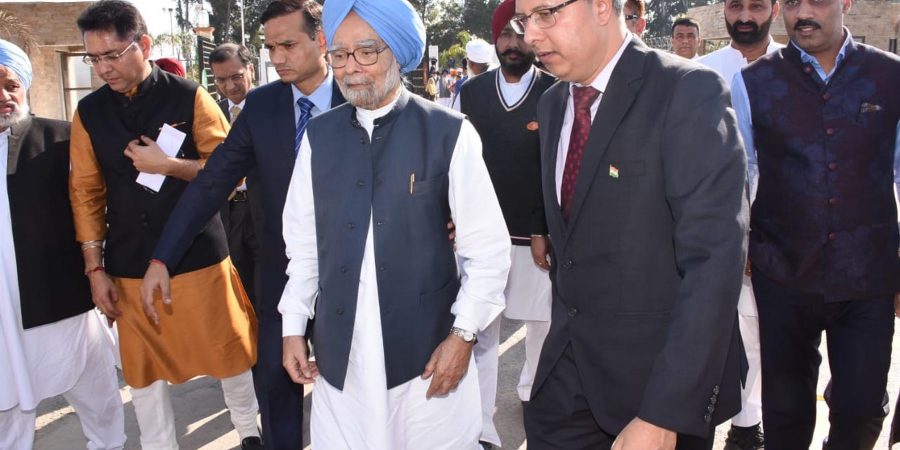 KARTARPUR – India's former prime minister Manmohan Singh has on Saturday said that the opening of Kartarpur Corridor will significantly improve bilateral ties between Pakistan and India, Dunya News reported.
Manmohan Singh and Indian Punjab Chief Minister Amarinder Singh arrived at Gurdwara Darbar Sahib Kartarpur with a Sikh delegation as gates of the passage at zero point were opened today. Pakistani officials welcomed the Sikh pilgrims.
Manmohan Singh termed it as a "big moment." Amarinder Singh said the Sikh community has been waiting for a free passage for 70 years, and maintained that it is a good beginning. Former Indian opposition leader and Sikh pilgrims thanked Pakistan for its efforts to inaugurate the Kartarpur Corridor.
Prime Minister Imran Khan has reached Kartarpur to participate in today's ceremony as the chief guest.
Hundreds of Indian Sikhs began a historic pilgrimage to Pakistan today, crossing through a white gate to reach one of their religion's holiest sites under a landmark deal between the two countries separated by the 1947 partition of the subcontinent.
Buses were waiting on the Pakistani side to carry the pilgrims to the shrine to Sikhism's founder Guru Nanak, which lies in Kartarpur, a small town just four kilometres (2.5 miles) inside Pakistan where he is believed to have died.
The secure visa-free land corridor is a rare example of cooperation between the arch-rivals, and even inspired a singular message of gratitude from Indian Prime Minister Narendra Modi to his Pakistani counterpart.