Karachi operation to continue till its logical conclusion: PM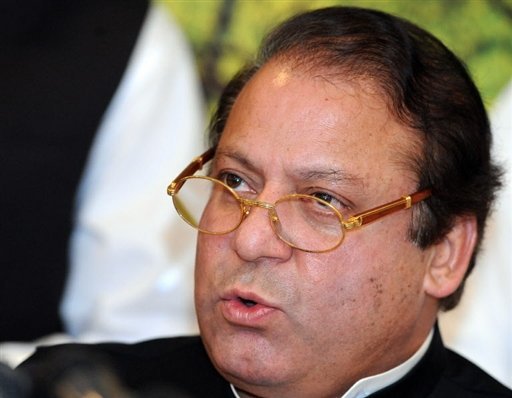 ISLAMABAD, 29 JAN (DNA) – Prime Minister Nawaz Sharif on Friday said that the Karachi operation was yielding positive results, and that it would continue till its logical conclusion.
The prime minister was chairing a meeting here at PM House on Friday which focused on the overall security and economic situation of the country.
 He said that eliminating the menace of terrorism and ensuring a peaceful Pakistan for future generations is the top most priority of the government and the successes against terrorism and achieving economic stability have created a new hope in the Pakistani people.
The Prime Minister Muhammad Nawaz Sharif was briefed in detail on the terrorist attack at the Bacha Khan University in Charsadda and the investigations made so far in this regard. The Prime Minister reaffirmed his government's resolve to continue the war on terror until the last terrorist is eliminated from the country.
Wiping out terrorism from the motherland is the collective resolve of the state of Pakistan, its government and people of the land, said the Prime Minister. "Perpetrators and facilitators of the heinous act of killing our innocent children in the place of their studies will be brought to justice," he reiterated.
He said that the ongoing military operation Zarb-e-Azb has broken the backbone of terrorists who have resorted to targeting soft targets out of sheer frustration, but we will not let their evil agenda to succeed.
The Karachi operation also came under discussion during the meeting and it was agreed that since the operation has yielded positive results, it will continue till its logical conclusion. The meeting appreciated the sacrifices and coordinated efforts of the law enforcement agencies in regard to operation Zarb-e-Azb and the Karachi operation.
The prime minister also took members of the meeting into confidence on his latest visits to Saudia, Iran and Davos (Switzerland) saying Pakistan's image abroad has improved which is due to the consolidated efforts of the government´s team.
The business leaders and communities from the world over view Pakistan quite positively, for which the economic team of the government deserves recognition and appreciation, he added. He emphasized that the country is on the right track to achieve stability, economic progress and provide a conducive environment for all sectors to perform up to their true potential.
The meeting was attended by Khawaja Muhammad Asif Minister for Defence, Muhammad Ishaq Dar Minister for Finance, Ch Nisar Ali Khan Minister for Interior, Pervaiz Rashid Minister for Information, Broadcasting and National Heritage, Ahsan Iqbal Minister for Planning, Development and Reform, Khawaja Saad Rafique Minister for Railways, Sartaj Aziz Advisor to PM, Tariq Fatemi SAPM, Senator Mushahid Ullah Khan, Irfan Siddique SAPM, Dr Asif Kirmani SAPM, Capt (r) Muhammad Safdar MNA and other senior officials of the government. DNA