Justice Dost Muhammad appointed KP caretaker CM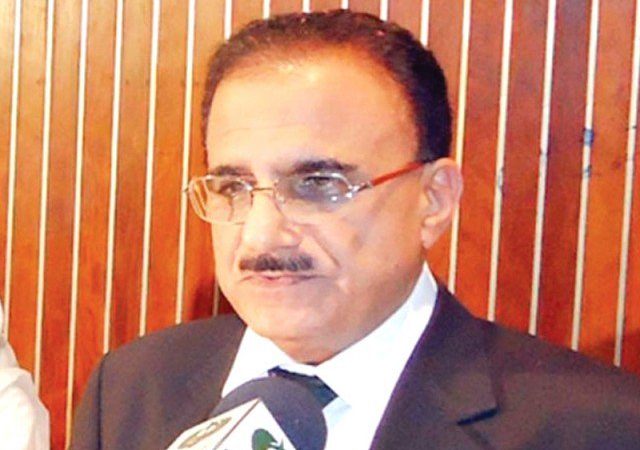 PESHAWAR, JUNE 05 (DNA) – Ex-Supreme Court judge  Justice Dost Mohammad Khan has been appointed as caretaker chief minister of Khyber Pakhtwnkha by the Election Commission of Pakistan.
The Election Commission of Pakistan announced on Tuesday that former judge of Supreme Court, Justice (retd) Dost Muhammad Khan will take over as the caretaker chief minister of Khyber Pakhtunkhwa.
ECP's Additional Secretary Nazir Akhtar, in a media talk, said that the name of the former justice has been selected in a high-level meeting, headed by the chief election commissioner.
Khan also served as Chief Justice of the Peshawar High Court from 17 November 2011 to 31 January 2014. He refused to take oath under the Provisional Constitutional Order (PCO) 3 November 2007 and rejected all kinds of offers.
Khan was born on 20 March 1953 in Bannu District of KP and started his professional career as a lawyer in 1976 and served in lower and high courts as well as the Supreme Court of Pakistan.