Israel raids Al Shifa Hospital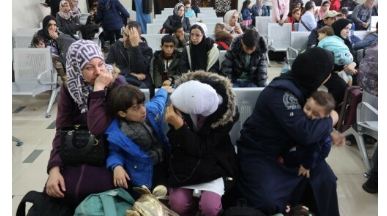 GAZA: The Israeli military said it was carrying out a 'raid' on Wednesday against Hamas fighters in Al Shifa Hospital, having urged them to surrender with thousands of Palestinian civilians still sheltering inside Gaza Strip's biggest hospital.
Medical officials in Gaza say more than 11,000 people are confirmed dead from Israeli strikes, around 40% of them children, and countless others were trapped under rubble.
Dr. Munir al-Bursh, director-general of the Gaza health ministry, told Arab news channel that Israeli forces had raided the western side of the medical complex.
"There are big explosions and dust entered the areas where we are. We believe an explosion occurred inside the hospital," Bursh said.
Hours later, Gaza health ministry spokesperson Ashraf al-Qidra to media: "The occupation army is now in the basement, and searching the basement. They are inside the complex, shooting and carrying out bombings".
Israeli forces first raided the surgery and emergency departments, Mohammed Zaqout, the Gaza health ministry's director of hospitals, told Al media.
Hamas said in a statement on Wednesday it "holds the occupation (Israel) and President Biden fully responsible for (the) occupation army's raid of Al Shifa medical complex".
Hamas said a US intelligence statement on Tuesday that the US supported Israel's conclusion that the militants had operations at Al Shifa "was a green light" for the raid.
"The White House and the Pentagon's adoption of the false (Israeli) narrative, claiming that the resistance is using Al Shifa medical complex for military purposes, was a green light for the occupation to commit more massacres against civilians," Hamas said.