Is it marriage of convenience? PML-N, MQM-P to contest Feb 8 elelctions jointly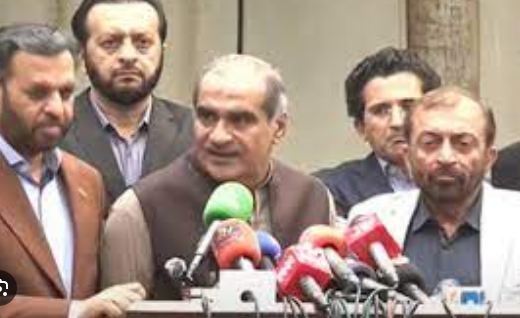 Electoral alliance will be to address public grievances not for ministries, says MQM-P's Mustafa Kamal
Bureau Report
LAHORE: Pakistan Muslim League Nawaz (PML-N) and Muttahida Qaumi Movement Pakistan (MQM-P) on Tuesday announced that they would be jointly contesting the upcoming general elections — scheduled to take place on February 8, 2024.
The development comes following a meeting of an MQM-P delegation led by Khalid Maqbool Siddiqui, Farooq Sattar and Syed Mustafa Kamal with the PML-N supremo Nawaz Sharif in Lahore at the party's Model Town secretariat.
Later, speaking to the media, senior PML-N leader Khawaja Saad Rafique said, "It had been decided that both parties will contest February 8 polls jointly".
"Both parties have agreed to adopt a joint strategy to bring the people of Pakistan out of the current crises and to put Pakistan back on the path of development. The two parties also decided to set up a six-member committee to prepare a comprehensive charter to address the problems of Sindh province, especially its urban areas. The committee will present the final proposals for cooperation between the two parties to the leadership within 10 days," a PML-N statement issued after the meeting stated.
The political analysts believe it was an expected move especially after the PML N and PPP had already girded up their loins against each other. Some term this arrangement as the marriage of convenience as both parties are backed by powers-that-be.