Iron brothers or Batie, special, unique terminology for Pakistan: Awan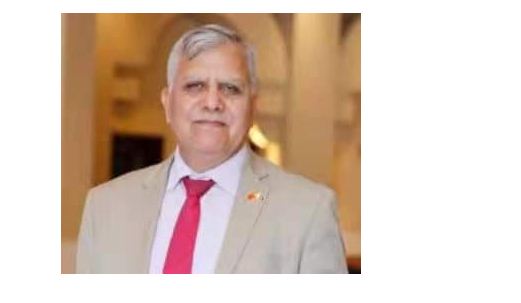 ISLAMABAD, June 2 (DNA): "Now we are the third generation in this chain of (Pak-China) friendship. I want to promote and carry on the same spirit to our next generation," said Zamir Ahmed Awan, a Sinologist and former diplomat of Pakistan.
Awan shared his family's special bond with China in an interview with China Economic Net (CEN) before the 70th anniversary of the establishment of China-Pakistan diplomatic ties.
"My father had lived in China before 1949. I studied and worked in China for many years. My children also once studied in China. We have a very strong family bond. I inherited the friendship from my parents and then transferred it to my children," Awan said.
There is an Islamic teaching: you have to seek knowledge, even you have to travel to China. "I fulfilled this saying. I'm very lucky that I have an opportunity to study in China," said Awan.
He added, "I came to study in Shanghai China when I was 18 years old. I had spent six and a half years here finishing my higher education with my Chinese friends."
For Awan's family, Shanghai is a special place. "My father, my son and I all stayed in Shanghai," Awan told CEN. He even can speak some phrases in Shanghai dialect.
Awan recalled that when he came to Shanghai in the 1980s, China was just at the initial stage of the reform and opening-up policy.
China was quite poor and backward. There was shortage of food, consumer products and infrastructure. "But China built up rapidly.
We can see a visible change in the Chinese society. Today, China is one of the most modern, developed and prosperous nation and the purchasing power of the Chinese people is much higher than any other country," said Awan.
He added that "Today, China has emerged a geopolitical power, which is due to the hard work and struggle of the Communist Party of China (CPC)."
Awan thinks that CPC is one of the oldest political parties and he largest political party in the world. The history of the CPC is full of achievements through the hard work.
They achieved many milestones and the success story of CPC is full of many, many mega events. Awan once wrote in an article that, China's lifting of almost 850 million people out of poverty is a miracle.
No other country in the world has had such a marvelous achievement in recent history. Credit goes to the Chinese leadership, good governance and the hard work of the people. The rest of the world should congratulate China and learn from the Chinese experience.
"We congratulate CPC on its 100th founding anniversary and wish them all the good luck and more success in the future," said Awan.
For Awan, working for China-Pakistan amity and making friends with Chinese are his greatest happiness.
Awan was appointed as the science counselor in the Embassy of Pakistan, Beijing in 2010. He said, "Promotion of cooperation between two countries in the field of science and technology, and higher education was my job. I did it very well.
The number of Pakistani students studying in China had increased many folds. I have created almost 200 PhD scholarships for higher education for Pakistanis."
Awan thinks that China is becoming the most favorable destination for the international students. Education is the most important to strengthen the relationship between Pakistan and China, exchange of students and youth is the most vital things to promote the understanding between two nations.
Based on the understanding, the relation will be more robust, stable, and fruitful.
Awan said that China has become a major contributor to the workforce produce for Pakistan in science and technology and higher education.
He added "I believe more and more students should go to China for higher education. I also want to encourage Chinese students to come to study in the Pakistani universities. It will promote the people to people contact and understanding."
Awan believed that if the youth of the two countries understand each other and deepen their friendship, the two countries' relationship will embrace a brighter future.
"During the period as science counselor, I had got 17 protocols of science and technology signed and assisted signing around 200 MOUs between Pakistani science and technology institutions, research organizations with the Chinese counterparts.
I have facilitated a number of visits of exchange programs between the two science communities of the two countries. One of my focus was on the transfer of technology, seeking high tech and new technologies," Awan told CEN.
He added "In addition to that, I was promoting the public diplomacy, people to people contact because I know the Chinese language and Chinese culture."
Awan points out that "I believe the elder people of both countries have to work hard to pass on the friendship to the younger generation so that we keep the same momentum of friendship."
"I think China is the only country that maintains true friendship with Pakistan. We used to have very close relations with America and other western countries, but that was some kind of transactional relationships," Awan said.
"With China, our friendship is pure. We are both eastern countries and we value the friendship in its true spirit. Materials are not important things to us.
China values Pakistan and Pakistan also values the friendship with China. We are friends forever, eternal friendship as the leadership of two countries say that our relations are higher than mountains, deeper than oceans, sweeter than honey, stronger than steel, we are real iron brothers," he said.
Awan said that Chinese uses the terminology for friendly countries, such as good countries, and strategic partners. But for Pakistan, the Chinese people use a unique terminology that was never used and won't be used for any other country, iron brothers.
"Tiegemen or batie, these are the special and unique terminology for Pakistan. No other country, no other nation, can be replaced with that one," Anwan said.
In Awan's opinion, China and Pakistan are much more than the neighborly, friendly and brotherly countries. "We are two nations with a shared destiny, as Chinese President Xi Jinping has emphasized.
We share our destiny, which means that we will support each other at all difficult moments. And it was witnessed in the history whenever Pakistan was in trouble, China was the only country who stood fast with Pakistan, either in the earthquake in 2005, the flood in 2010 or the COVID-19 pandemic in 2020.
At any difficult moment, China was always helping Pakistan and rescuing Pakistan. In addition to these, in the diplomatic and political matters, China also helped Pakistan," said Awan.