Iranian ambassador expresses condolences following Mastung terrorist attack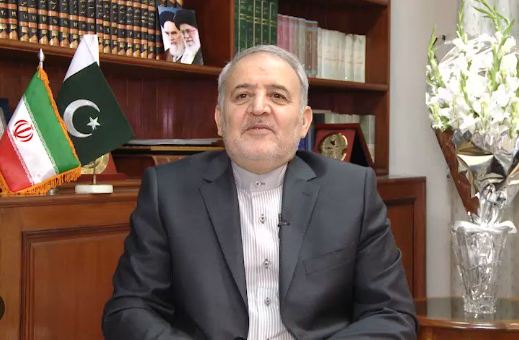 ISLAMABAD, SEPT 29 /DNA/ – Reza Amiri Moghadam, Ambassador of the Islamic Republic of Iran to Pakistan, has expressed deep sorrow and condolences in the wake of the tragic terrorist attack in Mastung, Baluchistan.
Ambassador Moghadam stated, "I am deeply dejected to hear about the martyrdom and injury of dozens of my Pakistani brothers and sisters in a brutal terrorist attack today in Mastung, Baluchistan. Pakistan's martyrs are Iran's martyrs. May God bless the souls of the martyrs, and I wish for the safe recovery of the injured."
The Ambassador reaffirmed Iran's solidarity with Pakistan during this difficult time and expressed his heartfelt sympathy to the affected families.