Industrial sector ignored in the federal budget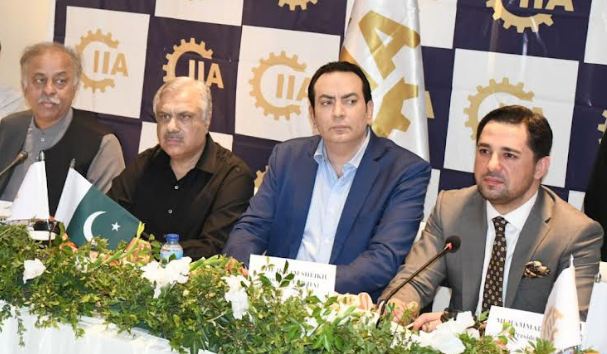 ISLAMABAD, JUN 10: President of Islamabad Industrial Association (IIA) Muhammad Ahmed said on Saturday that the budget is not very pleasing for the industrialist community.
Lauding the budget has said that IT, SME, solar, agro-based industry, will take a boost after getting tax holidays as well as reduced tax tariffs, and minimum compliance of documentation.
Speaking at the post-budget press conference, Muhammad Ahmed Waheed said that
Super Tax has been imposed across the board on income above Rs150 million, which was previously Rs300 million and only applicable on ten sectors including banking which is against the claim that no new tax has been imposed.
He said that energy tariff for the industrial sector is very high resulting in enhanced cost of doing business compelling this sector to use energy efficient devices but duties and taxes have been increased which is disappointing.
He added that investors of erstwhile FATA and PATA will be able to get their investments recovered because of extensions of income tax and sales tax exemptions for one year.
An extension of income tax exemption for one year was granted for the ongoing REIT projects, enabling them to complete the halted real-estate sector, he noted.
The business leader said that youth entrepreneurship has been encouraged by three-year income tax exemption up to the age of 30 years, enabling them to improve their businesses.
Every taxpayer has been allowed to bring one hundred thousand dollars under section 111(4) of Income Tax Ordinance without giving a source of income which will help government to overcome shortage of forex reserves. Previously, this limit was only five million rupees.
The president IIA questioned the figures presented in the budget as the total budget is almost Rs14500 billion whereas tax collection for the year 2023-24 has been set at Rs9200 billion. There would be a budget deficit of 5300 billion but no source was identified to bridge the deficit.
The budget document has failed to address the core issue of expansion of taxpayers base as it is feared that the existing taxpayers would be further burdened to meet the new tax target, he said, adding that charging twice the amount of tax from non-filers is counterproductive unless they are brought into the tax net.
The Finance Minister said that prices have been decreased but also announced to increase the petroleum levy by Rs10 which will result in immediate increase.
Leaders of IIA Usman Shaukat, Khalid Jaweed, Mian Akram Farid, Atif Ikram Sheikh, Tariq Sadiq, Mian Waqas Masood, Zakria A Zia, Aamir Waheed, Mirza Muhammad Ali, Malik Sohail Hussain, Naeem Paracha and others were also present at the occasion.