Indonesian artists present spell binding performance at PNCA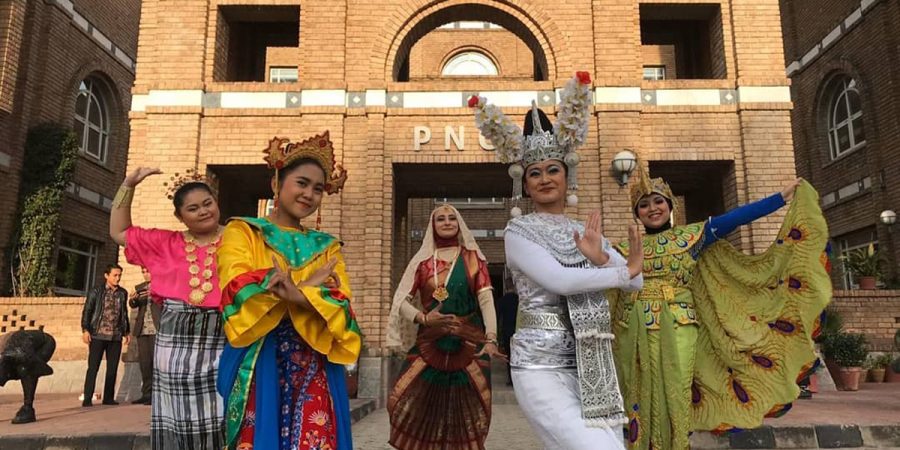 ISLAMABAD, NOV 19(DNA)- Indonesian artists presented a spell binding performance at PNCA during music show titled " Java to Indus" held at PNCA.
The Indonesian artists got huge applause from the audience for mesmerizing dance performance. The dance performance was jointly organized by PNCA and the Indonesian embassy.
This dance collaboration focused on how two different cultures got introduced to each other and the beauty and play in that process.
It highlighted their points of contact and when they come together how enriching it is for both cultures and the world.
Vision for this dance drama was to bring together complementary elements from the two cultures of Indonesia and Pakistan, which celebrate the labor of the wonderfully talented artists from Pakistan and Indonesia this time around the theme of nature, especially the beautiful bird peacock a rare natural beauty shared by Indonesia, India and Pakistan.
The process of collaboration between Pakistan and Indonesia has been a rare one. Over this summer Feriyal Aslam a Bandung based Pakistani dance anthropologist, and a senior students of maestro and living legend of Pakistan Indu Mitha, trained dancers Iftikhar and Ruqayah in classical trained dancers Iftikhar and Ruqayah in classical Sundancese dance.
From Java to Indus Dance Journey Indonesia Pakistan and the World is thus a pioneer collaboration of Legong Balinese Dance and Pakistan Kalakshetra Bharata Natyam in the world.
Both classical dance styles are a rich legacy and heritage of their respective countries though Indonesia is ahead as Legong is already recognized by UNESCO as Indonesia's World Heritage Dance.
In Pakistan Indu Mitha and her senior students are striving hard to maintain this beautiful dance heritage of this land, where ironically the oldest dance figurine in the world of The Dancing girl of Mohenjo Daro was unearthed, but professional dance is stigmatized and has had limited patronage.=DNA
=========