India's parliament suspends 25 opposition lawmakers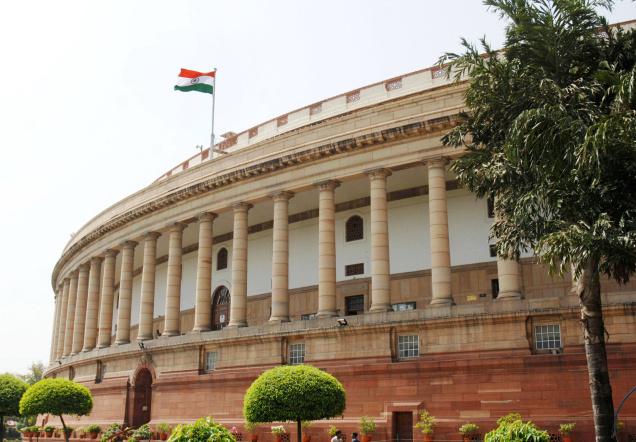 NEW DELHI: India's parliament Monday suspended 25 opposition lawmakers following days of uproar and disruptions that have so far thwarted the government's hopes of passing major economic reforms in the current session.
The lawmakers, from the main opposition Congress party, have been banned from the lower house for five days amid mounting government fears that the current session will be a washout.
"You have come to the well of the house… and are persistently, wilfully obstructing the house," parliamentary Speaker Sumitra Mahajan said to jeers and heckling from the opposition benches.
The opposition has been demanding the resignation of Foreign Minister Sushma Swaraj and a number of other scandal-hit ruling Bharatiya Janata Party (BJP) leaders.
Prime Minister Narendra Modi's right-wing government, which swept to power last year on a pledge to revive the economy, wants to push through a series of reforms including a new national sales tax.
But Modi's appeal for opposition support at the start of the session in July has been ignored.
Congress vowed Monday to push on with the disruptions for the session's remaining eight days, with party president Sonia Gandhi calling the suspensions a "black day for democracy".
The government needs the support of the opposition in the upper house where it lacks a majority to pass its bills.
Modi is keen to pass a long-pending national goods and services tax, which aims to replace a myriad of overlapping state duties that often deter investment, as well as a controversial bill that makes it easier for businesses to buy land.
The opposition is demanding Swaraj quit over her role in helping corruption-hit former cricket boss Lalit Modi to obtain a passport.
The government has branded the disruptions irresponsible but the BJP was also accused of continuously disrupting parliament during its decade in opposition until 2014.
An exasperated Mahajan said she had no choice but to suspend the MPs who had been storming the well of the chamber, chanting and waving posters.
"I repeatedly called meetings, even warned about these placards, disruptions etc over the last few days," the Speaker told reporters outside parliament.