Indian diplomat may get 14 year term over 'spying for Pakistan'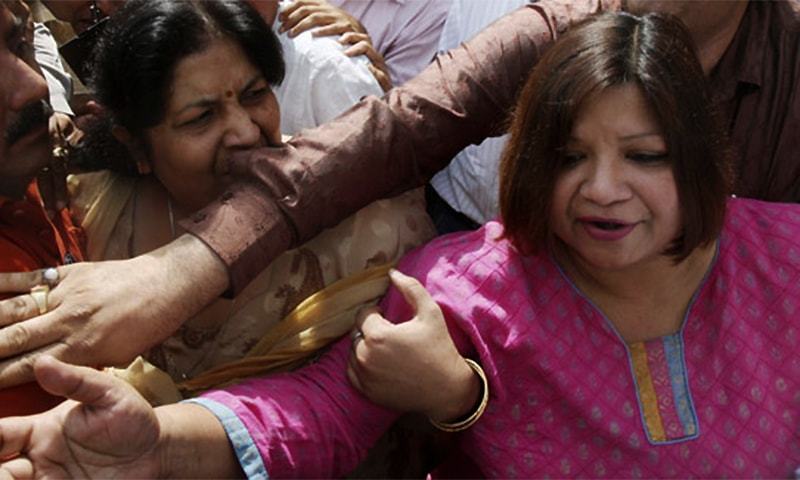 NEW DELHI: Former Indian Foreign Service (IFS) officer Madhuri Gupta, facing legal action over allegedly spying for Pakistan, will be charged under India's Official Secrets Act and can face imprisonment up to 14 years, the Delhi High Court ordered on Tuesday.
According to Indian media the Delhi High Court Judge Pratibha Rani maintained that evidence placed by the police against Gupta was "prima facie sufficient" to frame a charge against her under a more stringent section of India's Official Secrets Act, which attracts maximum punishment of 14 years.
Gupta, 56, worked in the Indian embassy's information service. She was called back to New Delhi in April 2010 on the pretext of consultations before police swooped on her at home.
She was arrested for providing sensitive information to Pakistan's top intelligence agency, the Inter Services Intelligence (ISI). Soon after the arrest, Gupta's lawyer had insisted that her client was being framed and said police had failed to provide any evidence against her.
Police Advocate Rajesh Mahajan had told the high court that the information which the former diplomat passed on to the ISI was related to the security and defence of the nation.
As per the charge-sheet filed in July 2010, Gupta was involved in a relationship with Jamshed, whom she planned to marry.
Gupta is not the first Indian diplomat to have been accused of spying for Pakistani agencies. In the 1980s, an Indian military attaché posted in Islamabad faced a similar charge. The military official was sent back but wasn't tried for espionage.