CPEC to be beneficial for all Central Asian States: PM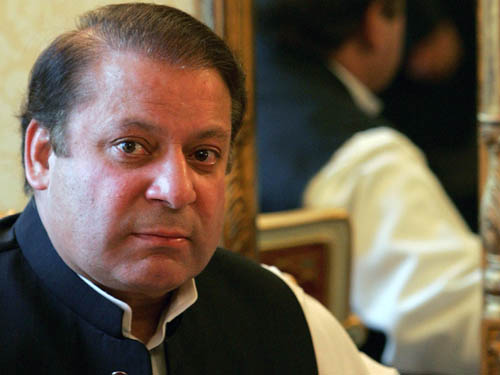 ISLAMABAD, 09 FEB (DNA) – Prime Minister Nawaz Sharif on Tuesday said that China Pakistan Economic Corridor (CPEC), developed with the help of China, would be beneficial for all the Central Asian States, including Kazakhastan.
 He was talking to First Deputy Defence Minister / Chief of General Staff of the Armed Forces of Republic of Khazakhstan, Colonel General Zhasuzakov Saken Adikhanovich, who called on him here at the Prime Minister House.
 The Prime Minister said that Pakistan valued close and cordial relations with Kazakhstan. Both the countries had immense mutual goodwill and understanding to bring them closer, he added.
 He stressed that countries of the region needed to work for promoting regional trade and investment, which had the potential to change the destiny of the entire region. Colonel General Zhasuzakov Saken Adikhanovich thanked the Prime Minister and expressed the confidence that mutual relations between the two countries would be further strengthened with the continued efforts from both sides.
 The delegation included Rear Admiral Zhandarbek Zhanzakov, Commander-in-Chief of Naval Forces, Lieutenant General Oleg Bizhanov, Head of Military Intelligence, Lieutenant Colonel Olzhas Khussainov, Deputy Head of International Cooperation Department and Ambassador of Kazakhstan.
 Minister for Defence Khawaja Muhammad Asif, Secretary Defence Lt. Gen. (R) Alam Khattak and other senior government officials were also present during the meeting. DNA