India says it is ready for talks with Paksitan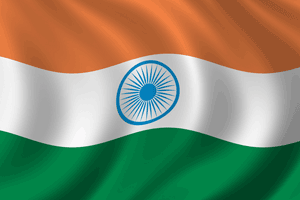 NEW DEHLI, July 01 (DNA): In a statement released by spokesperson Indian Foreign Ministry on Friday as a response to Adviser to Prime Minister on Foreign Affairs Sartaj Aziz's statement, the Ministry stated that Indian never backed off as far as talks with Pakistan was concerned.
Spokesperson Vikas Swarup said that India was ready for meaningful dialogues with Pakistan on every front. For now, Indian had been looking forward to initiatives taken in terms of investigation regarding Pathankot Attack.
"As far as the comments of Sartaj Aziz are concerned, I would say that India has never ever shied away from any engagement with Pakistan and is prepared to discuss all outstanding issues with Pakistan bilaterally, in an atmosphere free from terror and violence," Ministry of External Affairs official spokesperson Vikas Swarup told the media here.
Asserting that it was India which has repeatedly taken initiatives to engage with Pakistan, Swarup added that it was Prime Minister Narendra Modi who first invited his Pakistani counterpart Nawaz Sharif for his swearing-in ceremony in 2014.
'Thereafter, it was again the External Affairs Minister, who travelled to Pakistan in December 2015 and held a bilateral meeting on the sidelines of the Heart of Asia conference which led to the decision to start a comprehensive bilateral dialogue with Pakistan,' he said. Adding that it was Prime Minister Modi who yet again took the decision to travel to Lahore on a very short notice on December 25 last year, Swarup stated that Foreign Secretary S. Jaishankar was prepared to go to Pakistan in the first half of January this year to hold initial discussions on the modalities of the comprehensive bilateral dialogue, but the Pathankot incident intervened.
"After that incident of Pathankot, it was a natural and legitimate acceptation of both the governments and the people of India, that there should be concrete action from Pakistan which has not denied of the involvement of its nationals in the attack," Swarup added.
Earlier, Indian High Commissioner Gautam Bambawale has said that his country is ready to restore dialogue process with Pakistan in a pleasant environment.
"We want to restore dialogue process with Pakistan, however, a better environment is necessary in this regard," Bambawale told media persons.
The Indian HC said that dialogue process should be held in such an atmosphere that it could be continued for a longer period of time.
Bambawale said Pakistan and India were about to resume the dialogue process but then the incident of Pathankot happened and it could not be restarted.
"There was no fair atmosphere left for holding talks after Pathankot attack," he maintained. DNA