Imran warns to hit the roads if PM Nawaz not held accountable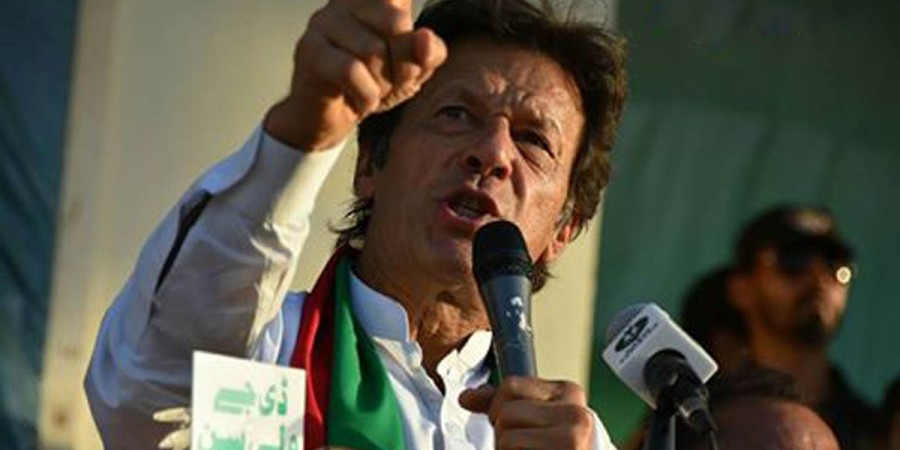 KOHAT, 05 JUNE, (DNA) – Pakistan Tehreek-e-Insaf (PTI) Chairman Imran Khan addressed a public gathering in Kohat on Sunday and announced that the party shall hit the roads if Prime Minister Nawaz Sharif is not held accountable in the Panama Leaks issue.
"Why is PML-N afraid if the Prime Minister is not involved in any wrongdoings?", he inquired while addressing a public gathering in Kohat.
He further stated that he is ready to be held accountable on the very Terms of References (TORs) that cater others in the investigation.
He said that the country needs such a leadership that declares its assets and speaks the truth. He stated that Prime Minister Nawaz Sharif had only one factory but when he became the country s leader, the number of factories rose to 28 within the period of 12 years.
"Building factories after coming into power is corruption. A corrupt leader destroys society. The country cannot make progress which has corrupt leadership. We will not back out without holding Sharif family accountable," he said.
He stated that he shall not step back from the accountability of the Sharif family in regards to the Panama Leaks issue.
The PTI chief said that no leader in the West can benefit their own self from their designation. During his address he also prayed for PM Nawaz s quick recovery and return back to the country, further stating that the Panama Leaks issue could have been resolved if the Prime Minister gave answers to four questions.
The PTI chairman said that he did not expect that such large number of people will attend the rally because of the extremely hot weather. Khan said that Pakistan is the only country which was founded in the name of Islam. He stated that we shall one day become a mighty nation and will not take loans from anyone.
He added that a day will come when Pakistan shall give funds to poorer countries and people of other nationalities will come into this country looking for livelihood.
Imran Khan said that the youth is Pakistan s biggest power, adding that educating the women is equally important for the country s prosperity and that Pakistan shall be made a welfare state according to Allama Iqbal s dream.
The chairman PTI criticized Jamiat Ulama-e-Islam Chief Maulana Fazl-ur-Rehman and said "diesel is to be filled in tanks not to be given vote". =DNA
===========