Imran Khan still backs talks with TTP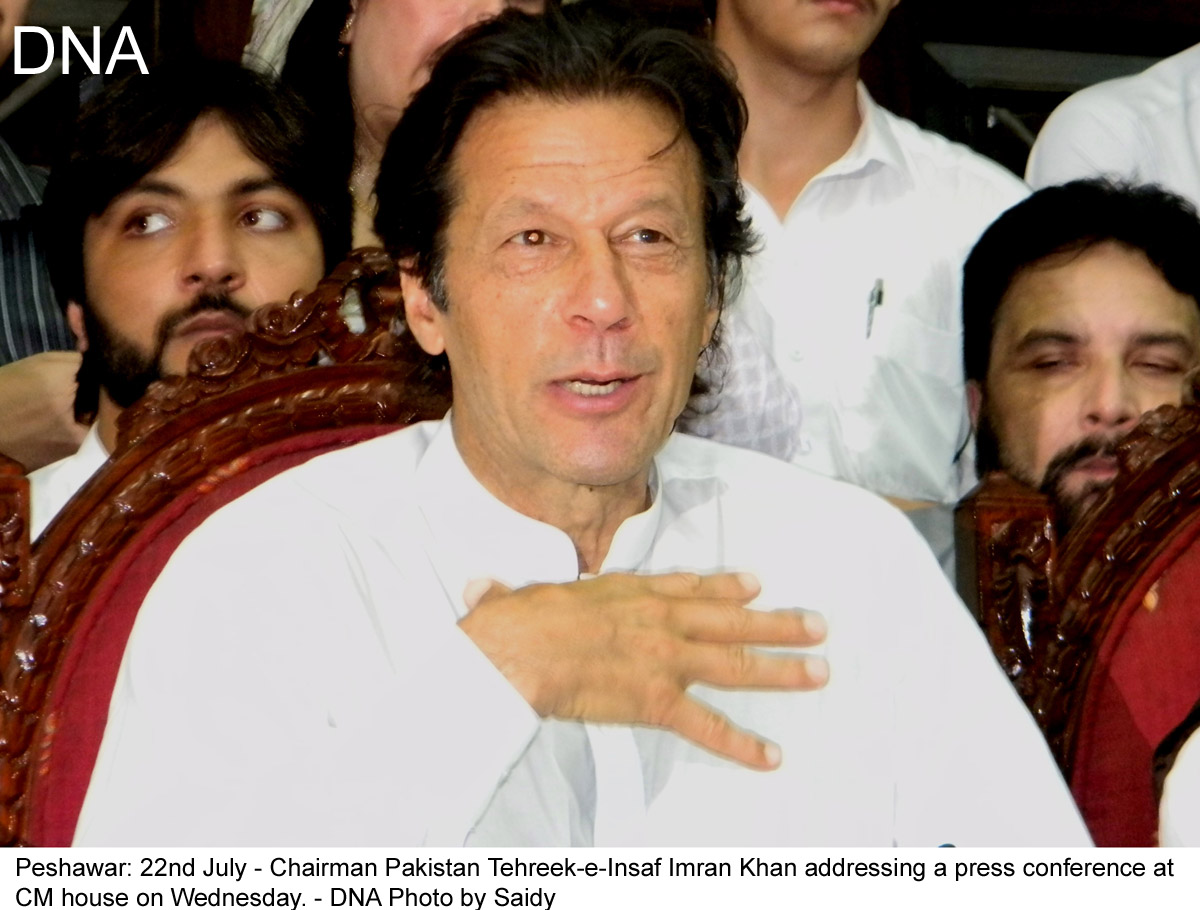 PESHAWAR: Pakistan Tehreek-i-Insaf (PTI) chief Imran Khan has again reiterated his stance that negotiations with the Tehreek-i-Taliban Pakistan (TTP) should be initiated."If America can negotiate with the Afghan Taliban, Pakistan and Afghanistan should also negotiate with them (Taliban)," said Imran while speaking to the media after meeting members of Army Public School (APS) Shuhada Forum.Imran announced the observance of a minute of silence on December 16 to honour the victims of APS Peshawar. He also announced the formation of a committee to negotiate on behalf of APS Shuhada Forum with the federal government.
Read: TTP does not want to enforce Shariah at gunpoint, says Imran
The committee would take up demands of the forum and will request the government to make December 16 a national holiday in honour of APS victims. It would also request the federal government to bestow Nishan-e-Haider on those who were killed in the attack.
Imran also highlighted the dangers faced by Muslim countries from groups such as the Daesh or the self-styled Islamic State (IS).
Imran Khan had said early last year that Taliban did not want to enforce Shariah in the country at gunpoint but wanted to liberate it from a US led war.
Imran Khan was one of the few politicians in the past who encouraged starting negotiations with the TTP, when other political leaders were strongly opposed to the idea.