IICR organizes online conference titled "CPEC Intra-Regional Cooperation Beyond South Asia"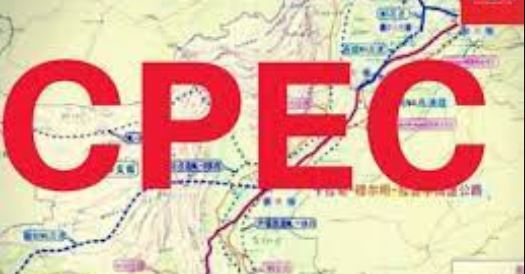 ISLAMABAD, /DNA/ – Islamabad Institute of Conflict Resolution – IICR organized an online conference titled "CPEC Intra-Regional Cooperation Beyond South Asia". It was arranged to highlight and broaden the concept of CPEC in a broader aspect. The panellists included Dr. Talat Shabbir, Director Pakistan-China Study Centre ISSI, Amb. Naghmana Hashmi, Former Ambassador to China; Prof. Dr. Zhou Rong, Senior Fellow at Renmin University, Beijing and Mr. Dawood Butt, CEO K-Bot. Ms. Sabah Aslam, Executive Director, Islamabad Institute of Conflict Resolution – IICR, moderated the session.
While speaking to the panel, Dr. Shabbir talked about the high economic stakes involved in the CPEC of both China and Pakistan. Keeping in view the stakes, Pakistan shifted its policy from Geo-strategy to Geo-Economics, said, Dr. Shabbir. He added further that there are two more corridors under BRI from which Pakistan can benefit; one is China's Central and West Asia Corridor, and the other is New Eurasian Land Bridge. Talking about spoilers in CPEC, Dr. Shabbir said that the role of spoilers should never be undermined at any time of the project. In order to take more benefit from CPEC and make it more lucrative for Pakistan, there shall be a comprehensive business plan related to CPEC, which Pakistan lacks at this moment, said Dr. Shabbir. Further, he said that it is time to expand the horizons of CPEC from economics to technology and tourism, which will enhance the People to People contact.
The next speaker on the panel was Amb. Naghmana Hashmi. She said that it needs to be remembered that CPEC is not a standalone program. It is very much an integral part of China's mega-project BRI. Adding further, she said that the whole idea of CPEC was to go beyond the region, and it does that by providing the shortest route to Africa other regions. It was the selling pitch of CPEC when it was started, and it remained central to it.
Furthermore, she said that the whole idea of going beyond the region could not be fully practised unless the challenges of Afghanistan could not be solved. Afghanistan can only be the ground of opportunities and avenues for CPEC if Pakistan has more to offer other than humanitarian assistance, said Ms. Hashmi. She also said that the geopolitical situation of the globe is changing rapidly, China and Russia are now strategic partners, and Pakistan is also proactively mending broken ties with Moscow. It shall not be forgotten that Russia is on its way to economic resurgence and will explore more opportunities.
The next speaker was Prof. Dr. Zhou Rong. He said that China works on the philosophy of creating a better world and shared future of Humanity, and this has been implemented through BRI and CPEC so those friendly countries can have a better way of life. It is not hidden that the bond both countries share goes decades back; both played irreplaceable roles for each other, said Prof. Rong. He further said that Pakistani people need to understand China more to enhance the interaction between countries. He added more that CPEC enabled Pakistan to train its people for the future. Phase-I is done, Phase-II is going on, and Phase-III will be soon operational. We need to look ahead, including both countries. Prof. Rong also said that connecting central Asia is difficult, but changing CPEC to CPAEC, which includes Afghanistan, can be done. Shedding more on this, he said that it is a fact that Afghanistan is a hard country, but it cannot be excluded from the equation of regional prosperity. China does not want to interfere and impose itself on Afghanistan, so with the help of Pakistan, it has come to notice that the Taliban are very friendly towards China, but the problem is Taliban do not have train people, in this regard, China and Pakistan jointly can launch an initiative to train people of Afghanistan and make CPEC dynamic, said Dr. Zhou.
The next speaker on the panel was Mr. Hassan Daud Butt. Sharing his thoughts, Mr. Daud said that Pakistan would be 100 years old in 30 years with an ever-increasing population of more than 220 million, which is alarming at every level. Discussing further, he said that more people mean more job market which can only be filled through the strong innovative economy, and CPEC is playing its key role in it. He added further that investments could only come if there is suitable and substantial infrastructure. Unless there is proper infrastructure, there will not be any investment. There is no doubt on china's exponential growth from the last century, and one can assess where Beijing will be in coming years, said Mr. Daud.
Furthermore, he said that times have changed, and Asia is now the epicentre of the 21st-century transformation. The economic centre has recalibrated from west to east, and China remains vital in this transformation. He also said that BRI remains key to this global shift which where have opportunities it encounters challenges as well. Lastly, he said that CPEC being central to BRI needs to be flourished for China and the region.