IHC releases written order in journalists' problems case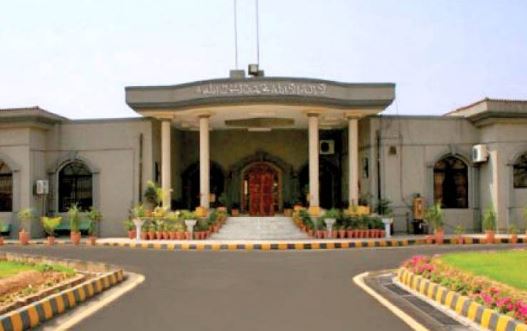 ISLAMABAD, NOV 27 (DNA) – The Islamabad High Court has released a written order on the petition pertaining to problems being faced by journalists and media workers.  The court ordered the law and information secretaries to submit their replies in this regard.
It appointed senior journalists Hamid Mir, Mazhar Abbas and others as amici curiae. The court also directed the registrar of Implementation Tribunal for Newspaper Employees (ITNE) to submit reports of all cases which are under investigation against the media persons.
The Islamabad High Court released the written order on the petition relating to problems which the media personnel are facing. According to the order, the court asked the information and law secretaries to inform it what measures the government had adopted to provide protection to journalists and media workers.
It asked them to submit their reply in two weeks' time. Keeping in view the public interest, the court also appointed president of Supreme Court Bar Association and president of Islamabad High Court Journalists' Association as amici curiae. IHC Chief Justice Athar Minallah has released the court order consisting of two pages.
The court observed that it had been brought into its notice that there was no effective law that provides security to journalists and media workers.
According to the court order, the petitioner raised questions over Articles 19-A, 19, 14 and 9 of the Constitution in the context of public interest. The court was told providing security to journalists and media workers comes under basic human rights. The court was also informed that there were 40,000 cases against journalists at the ITNE.
The IHC directed the registrar of ITNE to submit report regarding the under investigating cases. These questions are related to press freedom and Article 19-A gives media men the right to access to public information in the public interest.
It said that freedom of editors, reporters and columnists was very important. The question raised in petition is significant and it could be seen in the context of international practice, the order observed. The court ordered to fix the case for hearing after three weeks. = DNA
=======================