IDRF distributed aid Cheque among 97 flood effectees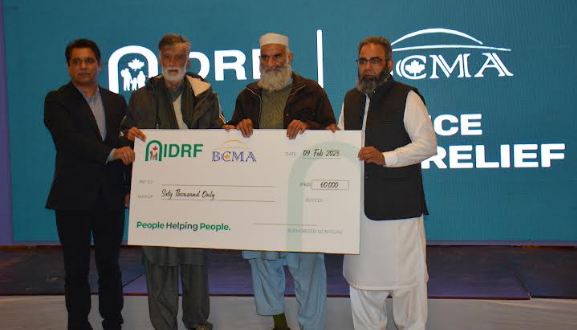 DNA ISLAMABAD: International Development and Relief Foundation (IDRF) will distribute relief cheque to 97 people affected by the flood. The event was held at Tehsil Matta Chinar Marki of Swat۔ The deserving people were helped with the support of "The BC Muslim Association".PresidentThe BC Muslim Association  Muhammad Assad Gondal ,Human Development expert Sajid Hussain Tanoli, Ex MPA Syed Jahfer Shah,  bacha said ,SP Khankhail,and other political and social personalities participated in the event. The honored guests along with Country Head(IDRF) Yasir Khan distributed relief cheque to the deserving people. On this occasion, International Development and Relief Foundation Country Head Yasir Khan also gave a multimedia briefing on the foundation's, relief activities future palanning. Bacha Syed praised the actions of the IDRF and paid tribute to the financial support of the flood victims. while Syed Jafar Shah explained the needs and problems of the area.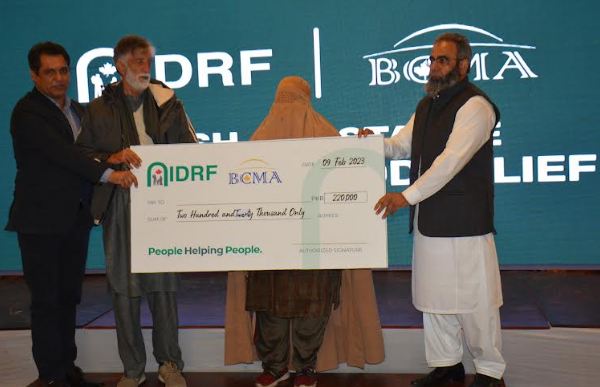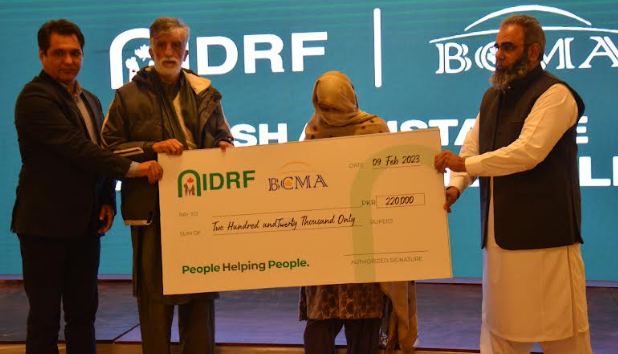 In the ceremony, 97 flood victims, including women, were benefited. Yasir Khan said that financial assistance to the flood victims was done as a duty, IFRD is engaged in its welfare works across Pakistan. With financial help, the victims will be able to fulfill their needs of their own accord.The BC Muslim Association President Muhammad Assad Gondalalso addressed on this occasion and praised the efforts of YaqoobShah,HeHighlighted the work of the association to bring religious change in people's lives and fulfill their economic needs.SPkhankhail praised the remarkable work of IDRF and The BC Muslim Association. SajidTanoli hosted the program in an excellent manner۔It should be noted that the International Development and Relief Foundation is continuing its relief activities in the flood-affected areas and priority is given to helping severely affected families. Commemorative shields were also presented to the guests at the end of the ceremony.