Hot line contact established b/w Pakistan, Afghanistan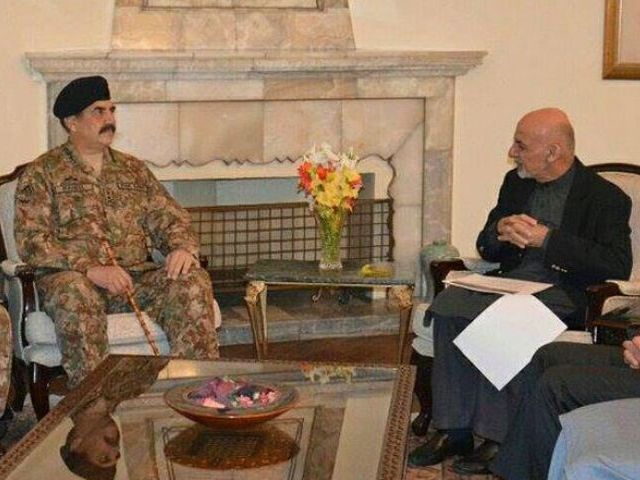 RAWALPINDI: Pakistan and Afghanistan have established a hotline between their respective military commanders and made first contact Wednesday, Inter-Services Public Relations (ISPR) said in a statement.
Director General ISPR Lieutenant General Asim Bajwa said on Twitter that the direct line between the military commanders of the two countries was agreed during a visit to Kabul Sunday by the country's powerful army chief General Raheel Sharif.
"Hot line established between DGMOs (Director Generals of military operations) of both countries. First contact/call just made," Bajwa tweeted.
During the first ever contact over the hotline, the DGMOs also discussed about enhancing coordination along the border.
The Pakistan army chief's visit to Kabul follows talks between Afghan President Ashraf Ghani and Pakistani Prime Minister Nawaz Sharif over recent weeks that sought to pave the way for a Islamabad-brokered peace process between Taliban and Afghan government.
Afghanistan sees Pakistan's support as vital to bring the Taliban to the negotiating table.
Pakistan hosted a milestone first round of talks in July but the negotiations stalled when the Taliban belatedly confirmed the death of longtime leader Mullah Omar.
Ghani has recently pushed to strengthen ties with Pakistan — the Taliban's historic backers — in a desperate bid to restart the talks as the insurgency expands.
Afghan forces are currently battling to push out Taliban insurgents who seized large swathes of the key opium-rich district of Sangin in southern Helmand province.
Observers say the intensifying insurgency highlights a push by the militants to seize more territory in a bid to wrangle greater concessions during talks.