Hindutva regime converts heaven like valley into a killing field: Mushaal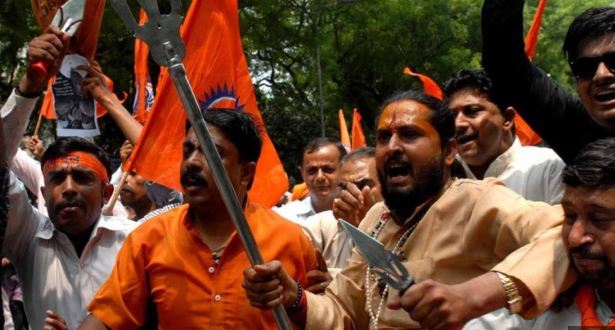 DNA
Urges world to take meaningful steps to fully implement UNSC resolutions on Kashmir 
Islamabad: Mushaal Hussein Mullick Chairperson Peace and Culture Organisation said that the Hindutva regime altered the heaven like valley into a killing field and urged the world powers and UN bodies to take "concrete and meaningful" steps for the full implementation of the UN Security Council resolutions on Kashmir.
Speaking at an event organized by Kashmir journalist forum in connection with Kashmir solidarity, here on Saturday, she said that Kashmir was a flashpoint for nuclear war and the settlement of the dispute was necessary for lasting and durable peace in the region.
She said that the Kashmir dispute must be settled according to the wishes of the Kashmiri people and the UN resolutions which granted them the right to self-determination. She said that brutal Indian forces crossed all limits of barbarity and terrorism to dampen the courage of freedom fighters in Indian Illegally Occupied Jammu and Kashmir (IIOJK). Mushaal said that Kashmiri people were being killed in fake encounters in the occupied territory on daily basis to spread fear among the people. The Hurriyat leader stated that the top Kashmiri leadership including her husband Yasin Malik were imprisoned in fake and fabricated cases and deprived them of all legal and fundamental rights. The chairperson reminded: "History tells us that struggles for freedom cannot be vanquished." Mushaal vowed that the valiant Kashmiri people were bound to realize their cherished goal of freedom come what may. She said that the Indian government violated the mutual agreements between Pakistan and India and international laws by abrogating the special status of occupied Kashmir. The Hurriyat stated that New Delhi was bent upon changing the demography of the occupied territory to convert Muslims majority into minority by issuing domiciles to non-Kashmiri settlers. She urged that the world must take notice of it and put pressure on India to recognize the right to self-determination of Kashmiris. Hafiz Hafeezur Rehman Former Chief Minister of Gilgit-Baltistan, Abdur Rasheed Turabi Member of Azad Kashmir Legislative Assembly, Co- Chairperson Peace and Culture Organisation, Rehana Hussein Mullick, Secretary General Peace and Culture Organisation, Sabien Hussein Mullick and Raziyah Sultana Daughter of Kashmiri Hurriyat Leader Yasin Malik also participated in this event.