Hazrat Imam Hussain (AS) benefactor of humanity: Turi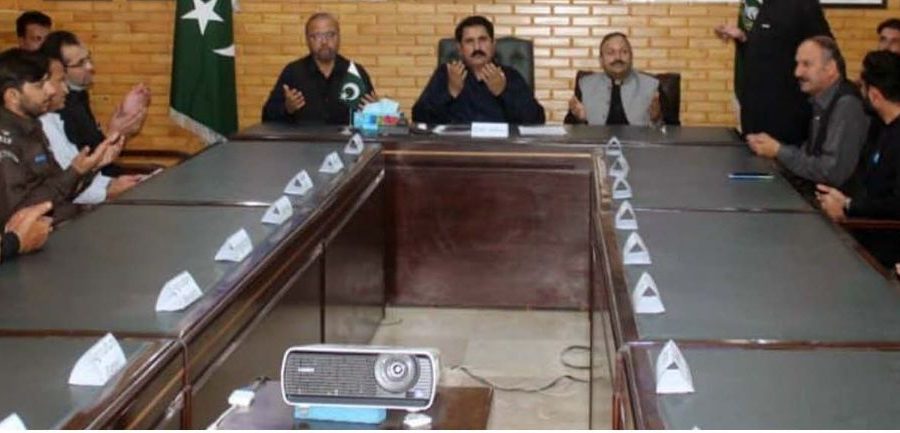 ISLAMABAD, JULY 28 (DNA) — Federal Minister for Overseas Pakistanis Mr. Haji Sajid Hussain Turi visited the Crisis Management Cell/Control Room established in the office of Deputy Commissioner Kurram, where he met the peace committee members, leaders and officers of the line departments.
Besides, Deputy Commissioner Kurram gave a detailed briefing to the Federal Minister regarding the comprehensive plan prepared regarding Muharram. Expressing his views, the Federal Minister said, "That Hazrat Imam Hussain (AS) is a benefactor of humanity and the world of Islam, Islam teaches us brotherhood.
We should maintain the atmosphere of peace and brotherhood during Muharram and perform our duties well." At the end of the meeting, special prayers were offered for the safety and survival of the country and the successful conclusion of Muharram.
Later, the Federal Minister participated in the procession along with the leaders of the 'Peace Committee' and met the officials and leaders of Muzkri Imambargah Parachinar. Deputy Commissioner Karam Mr. Syed Saiful Salam Shah and District Police Officer Mr. Muhammad Imran was also present on this occasion.
The District Police Officer gave a detailed briefing to the Foreign Minister regarding security for Muharram. — DNA