Hashoo Hotels welcomes Asif Raza as Vice President, Development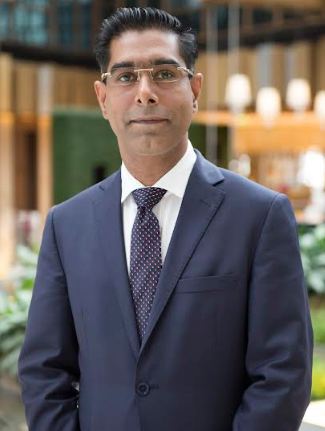 ISLAMABAD, AUG 26 /DNA/ – Hashoo Hotels is delighted to announce the appointment of Asif Raza as the Vice President, Development, Hospitality Division. With a remarkable track record in the hospitality industry, Asif joins our team with a wealth of experience, having worked with Hyatt Hotels and Resorts for the last 23 years across the globe. His extensive background in representing both ownership and brand operation will add value to the existing and future projects as we continue to sketch the hospitality landscape in Pakistan.
Asif brings an impressive blend of leadership, expertise, and global perspective to his new role. He served inseveral key markets progressively including Switzerland, United States, United Arab Emirates, Oman, Saudi Arabia, and South Africa. His last venture as Country Head for Hyatt South Africa, included Hyatt Regency Cape Town, Hyatt House Sandton, Hyatt House Rosebank, and Park Hyatt Johannesburg, which symbolizes his dedication, innovation, and passion for serving best of hospitality.
Asif's educational background is equally notable, having pursued MSc in Management from Surrey University, United Kingdom, BA International Hospitality & Tourism Management from Bournemouth University, United Kingdom and Higher Diploma in Hotel Operations, Switzerland. This diverse educational journey has contributed to his broad understanding of the hospitality landscapeacross the globe.
As Vice President, Development, Hospitality Division, Asif will play a pivotal role in driving the expansion of Hashoo Hotels and enhancing its portfolio of world-class hotels and resorts. With his passion for innovation and strategic thinking, he is poised to significantly contribute to the company's growth trajectory while ensuring that key stakeholders such as developers, engineers, architects, designers, and more are aligned to company ethos for providing best of hospitality at Hashoo Hotels.
Hashoo Hotels, a division of Hashoo Group, is the leading hospitality brand in Pakistan with a rich legacy of providing exceptional experiences to guests. With a portfolio of luxurious hotels and resorts, Hashoo Hotels is dedicated to delivering the highest hospitality, comfort, and service standards.