hajj rituals begins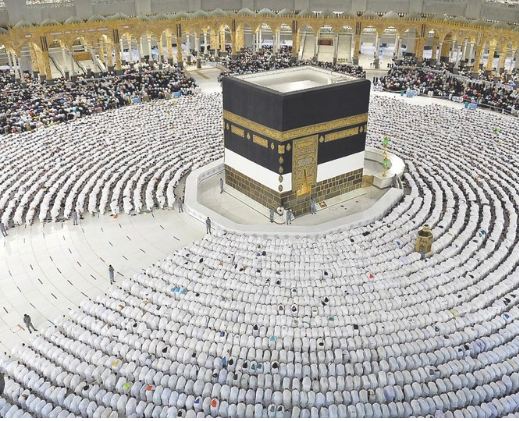 DNA
MAKKAH: Hundreds of thousands of Muslims from around the globe walked solemn circles around the Kaaba, the black cube at Makkah's Grand Mosque on Sunday to begin the biggest hajj pilgrimage in several years.
Islam's holiest site is expected to host more than two million worshippers from 160 countries during the annual rites that could break attendance records, with 1.6 million foreigners already arrived by late Friday.
"This year, we will witness the largest hajj pilgrimage in history," if things go according to plan, predicted an official with the Saudi ministry of hajj and umrah.
"The numbers will exceed 2.5 million pilgrims," added the official, speaking on condition of anonymity because he is not authorised to speak with the press.
The hajj began early on Sunday with the "tawaf" — the circumambulation of the Kaaba, the large cubic structure draped in black cloth with gold trimmings that Muslims around the world pray towards every day.
"I am living the most beautiful days of my life," said Saeed Abdel Azim, a 65-year-old Egyptian performing the ritual. "The dream has come true," added the retiree, who had saved for 20 years to pay the thousands of dollars needed to take part.
The hajj is one of the five pillars of Islam and must be undertaken at least once by all Muslims with the means.
A series of rites are completed over four days in Makkah and its surroundings in the west of oil-rich Saudi Arabia.
On Sunday afternoon, pilgrims started moving to Mina, about five kilometres (three miles) from the Grand Mosque, ahead of the hajj's climax at Mount Arafat, where the Prophet Mohammed is believed to have delivered his final sermon.
Mina, the world's largest tent city, readied to receive the influx of pilgrims, with food supplies brought in and security forces deployed around the area.
More worshippers are expected to head to Mina on Monday, as a vibrant atmosphere takes hold of the tented city with the arrival of pilgrims by foot or via airconditioned buses.