Govt's focuses on reaching out to most deserving segments of population: Dar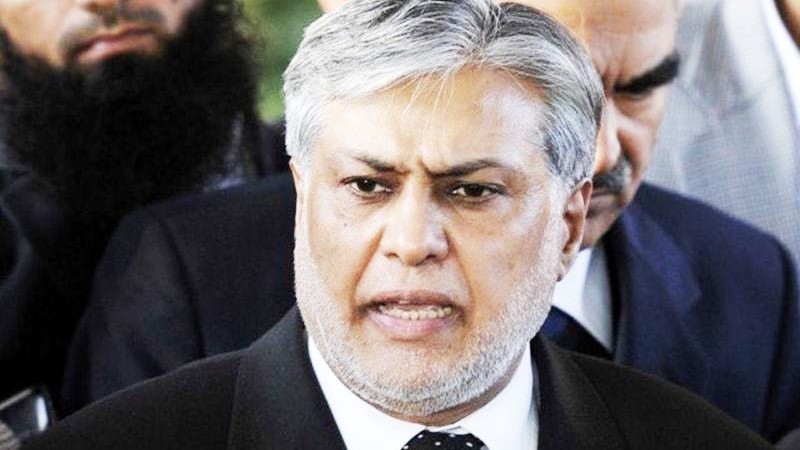 ISLAMABAD, 18 MAY  (DNA) –  Finance Minister, Senator Muhammad Ishaq Dar has said that the present government ever since assuming responsibilities has focused on reaching out to the most deserving segments of the population in undeserved areas.
He stated this during a meeting held with Vice President, International Fund for Agricultural Development (IFAD), Michael Mordasini here the otherday.
A statement issued by the Ministry of Finance here said that during the meeting Michael Mordasini apprised the Finance Minister about the current profile of IFAD projects in Pakistan and said that the organization with its fundamental aim to combat rural poverty by promoting rural development had come a long way since starting its operations in 1978.
He said that IFAD's strategic objective was to assist the governments in providing people in rural areas with the skills, services and technologies that would enable them to increase productivity; and, second, to build and support local capacity through the promotion of participatory development processes.
He said that to achieve these objectives, IFAD's strategy focuses on eradicating poverty in vulnerable and remote areas, achieving community participation and identifying opportunities for innovation.
Finance Minister, Dar on the occasion cited the examples of the National Income Support Programme through which government had successfully reached out to 5.3 million beneficiaries while simultaneously enhancing its budgetary allocation from Rs. 40 billion in 2013 to Rs. 107 billion in FY 2015-16.
He also informed IFAD Vice President that Pakistan Poverty Alleviation Fund (PPAF), Karandaaz Pakistan (funded by UK's Department for International Development) and Germany's Kreditanstalt f?r Wiederaufbau (KfW) Bank have recently signed the Shareholders' Agreement for establishment of Pakistan Microfinance Investment Company (PMIC).
He said PMIC, was one of the key milestones in the National Financial Inclusion Strategy (NFIS) launched in May last year. He said it is the goal of the government to meet the needs and aspirations of the poor and marginalized and disadvantaged households and PIMC would help achieve this objective.
The Minister also highlighted the noticeable increase in agriculture credit by the present government for betterment of the agriculture sector and the farming community. He also invited IFAD to support activities in agiculture research and innovations for enhancing per acre yield. Senior officials of the Ministry of Finance attended the meeting. DNA