Govt taking steps to tackle inflation, enhance domestic productivity: Hafeez Shaikh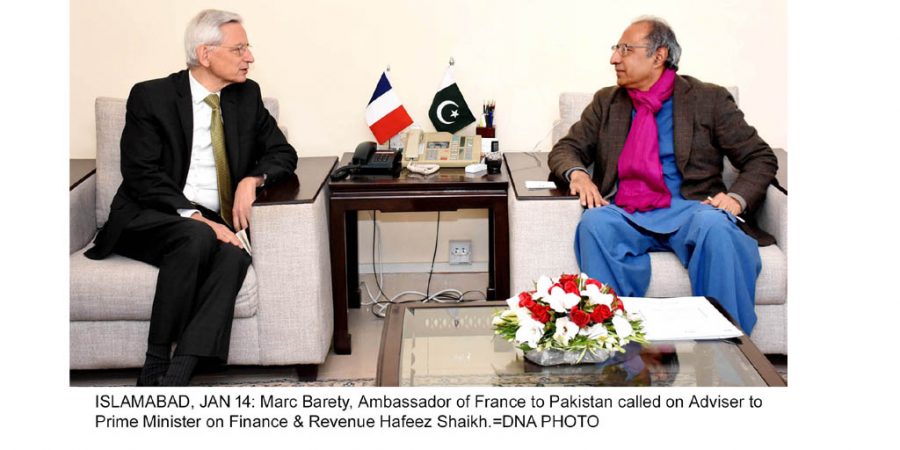 ISLAMABAD,  – Adviser to Prime Minister on Finance and Revenue Hafeez Shaikh Tuesday said the government was taking steps to tackle inflation and enhance domestic productivity through greater spending on social safety net, improving cash transfer programme, ensuring greater ease of doing business and providing subsidized loans, electricity and gas to the exporters.
"The government has worked very hard to pull the economy out of the ICU as it was in 2018, and the stage is now set for greater stabilization and enhanced domestic productivity that would help overcome inflation, boost businesses and create more employment opportunities," he said while talking to Ambassador of France Dr Marc Barety who called on the Adviser at Finance Division, a press release said issued here by the Ministry of Finance.
Dr Shaikh said the government was focusing on revitalizing the agriculture sector and several mega projects had been approved for improving irrigation management, watercourses and construction of water storage facilities at the farm level.
These projects were also aimed at productivity enhancement of various crops, oilseeds enhancement, cage culture development, shrimp farming cluster development and water conservation in arid areas, he added.