Govt has no favourites: Solangi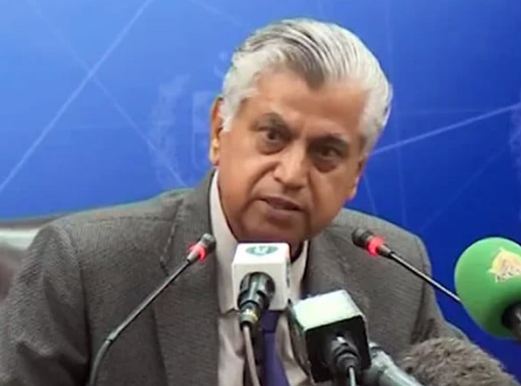 ISLAMABAD, Sep 22 (DNA): Caretaker Minister for Information and Broadcasting Murtaza Solangi said on Friday that the caretaker government has no favourites among the political parties.
Murtaza Solangi said in a statement that the caretaker government was established in accordance with the law and the Constitution. He added that they caretaker set-up is not going to seize the power.
He admitted that against the tradition, the tenure of the caretaker government exceeded two to three months due to the census results and new delimitations.
"The election commission has announced to hold general elections in the
last week of January. We will neither discriminate the political parties
nor do we have favourites."
Solangi said that Pakistan People's Party (PPP) Chairman Bilawal Bhutto
Zardari has the right to give his opinion and he will respect it. "They
raised objections against the presence of some Pakistan Muslim League
Nawaz (PML-N) leaders in the incumbent cabinet."
He detailed, "Fawad Hassan Fawad performed duties in the civil services
for 35 years. If he was associated with PML-N, then he would definitely
become a minister in the previous government instead of becoming a
caretaker minister only for three months. He spent a long time in jail
but nothing was proved against him."
Regarding PML-N supremo's return, Solangi said that the caretaker
government has nothing to do with Nawaz Sharif as he would face the law.
"I don't know whether Nawaz Sharif would get pre-arrest bail or approach
court after arriving in Pakistan."
The caretaker Information Minister has also said that it was up to the
Election Commission of Pakistan (ECP) to announce the final date of the
general elections.
Expressing his thoughts, Mr Solangi said, "The interim government is
constitutional. It is not up to the interim government to announce the
election date."
"Pakistan People's Party (PPP) Chairman Bilawal Bhutto-Zardari is the
head of the country's biggest party. It is his right to complain as he
is the head of the biggest political party."