Govt is guest till January, says Bilawal Bhutto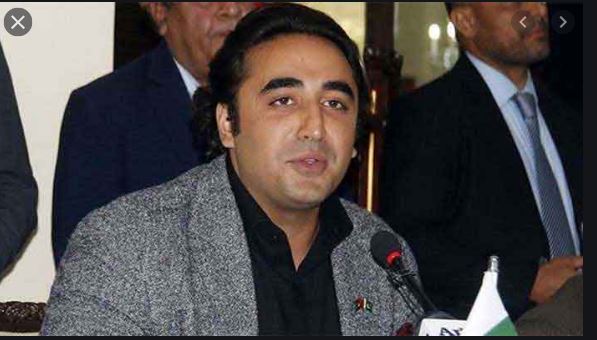 PESHAWAR, Nov 22 (DNA): Pakistan Peoples Party (PPP) Chairman Bilawal
Bhutto Zardari has predicted that the government is only a guest till
January.
"Today's rally is a referendum, the people have decided, now the rulers
will have to go home," said Bilawal.
Addressing a rally of the Pakistan Democratic Movement (PDM) in Peshawar
on Sunday, he said that the land of Khyber Pakhtunkhwa is the land of
the proud and the brave. The people here have made a decision. The whole
of Khyber Pakhtunkhwa demands that the government be sent home.
Bilawal Bhutto accused the government of playing the good and bad
Taliban game. The people of Khyber Pakhtunkhwa were left helpless. We
will not allow terrorists to regroup.
He said that unless there is equal law for all in the country,
corruption will not be eradicated. Everything is expensive, including
electricity, sugar, gas, vegetables, potatoes and poultry.
Bilawal Bhutto said that due to the incompetence of the selected, there
is a crisis of electricity, flour and sugar in the country. The country
has historical inflation and poverty.
Chairman PPP said that people are also carrying the burden of
incompetence of the government.
Bilawal Bhutto said this is the tenure of the 'selected'. Do you know
who got an NRO, he asked the crowd. Terrorist Ehsanullah Ehsan got one,
he said. The killers of the APS children got one, he said.
In Swat and South Waziristan, the Pakistani flag is flying because of
democracy. The people here have sacrificed their lives for the
protection of the country.
"This selected government is letting our children's killers out of
jail," he accused. He also said terrorism is increasing. Bilawal warned
that they will not allow that to happen. He also accused the PTI of not
fulfilling the promises it made to the people of FATA.
"We will not leave the people of KP alone," he promised. DNA
========