Germany announces €2mn aid for Pakistan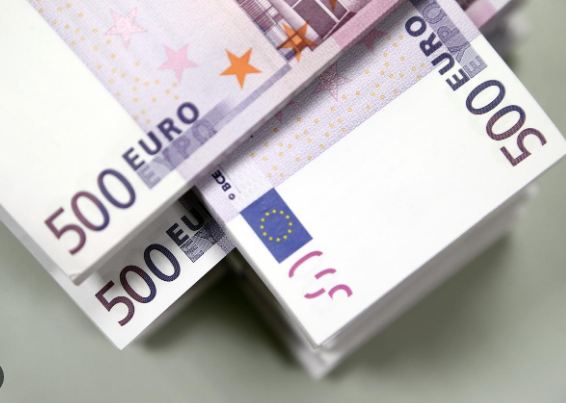 KARACHI, OCT 01 (DNA) — German Consul General in Karachi Dr Rudiger Lotz said that Germany will provide €2 million in aid to Pakistan till 2027 under the World Food Program. He said this during a book launch event organised by German-Pakistan Chamber of Commerce & Industry (GPCCI) here in Karachi.
The book launch event titled, "Landmarks of Pakistan" contained pen and ink drawings of historical places of Pakistan by a German Painter, Ms. Ute Elpers. German Consul General in Karachi Dr Rudiger Lotz said, "Tonight it is an event where we do not talk [about] politics or business but about culture. The book has landmarks covering the country, all four provinces of Pakistan.
We have in the book the Faisal Mosque in Islamabad and the Quaid-i-Azam Mausoleum in Karachi… and so on. What I found particularly charming is the old who loved this country, its people and culture and started to take her ink and pen to draw these buildings and the love of the country which she had never seen.
Speaking at the event, caretaker Tourism Minister Arshad Wali Mohammad said, "Today we have gathered to celebrate a remarkable fusion of art, culture and international cooperation exemplified by this coffee table book, an initiative of the German Pakistan Chamber of Commerce and Industry (GPCCI). This project underscores the enduring ties between Germany and Pakistan highlighting cultural exchange and fostering mutual understanding".
Ute Elpers (1935-2019) was a highly gifted artist trained as a porcelain and ceramic painter who worked as a technical drawer in road and bridge construction. She also learned the art of using special ink pens.
In 2003 Ute became a member of the Humanity Care Foundation based in Muenster, Germany. She was encouraged by Col Folker Flasse (retd), President of Humanity Care Foundation, a charitable organization registered in Germany and Pakistan, to support its humanitarian work in Pakistan.
In 2005 Ute started her pen and ink drawings of historic buildings, monuments, mausoleums, shrines and landscapes. She portrayed through her pen and ink drawings the rich and diverse architectural and cultural heritage of Pakistan. — DNA