German, French Consul Generals celebrate 'Élysée Treaty'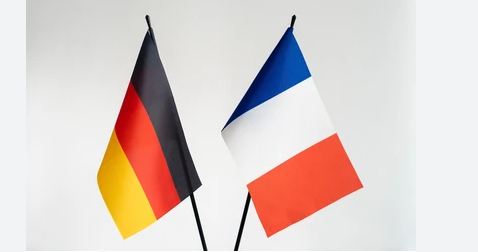 KARACHI, Jan 22 (DNA): Consul General of France to Karachi Alexis Chahtahtinsky and Consul General of the Federal Republic of Germany Dr. Rüdiger Lotz on Sunday celebrated the signing of  'Élysée Treaty' 60 years ago.
They termed it as a historic treaty of friendship.
The treaty on Franco-German cooperation was ratified at the Élysée Palace in Paris on January 22, 1963, 'After World War II, France reached out to its former enemy and treated Germany as a partner.' They said 60 years have been the happiest in our two countries history.
They said Germany and France have shown how two nations, formerly hostile to each other, can achieve unprecedented friendship and cooperation. This was neither easy nor natural.
'It requires a great deal of leadership and political wisdom on both sides', they added.
Today as Germany and France celebrate the 60th anniversary of the 1963 Élysée Treaty in a place where symbolically, the Alliance Française and the Goethe-Institut have come together, under the same roof, to bring French and German language and culture closer to the people of Karachi.
France and Germany do believe that this friendship can serve as an example.