Fuzuli Airport – the pride of Karabakh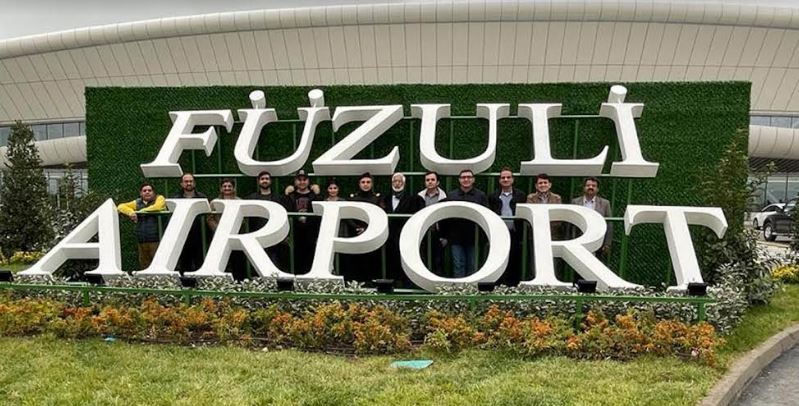 It is one of the country's seven international airports. The airport is built on an airdrome abandoned for almost 30 years and surrounded by former minefields. It was constructed at a cost of 75 million manats ($44 million)
DNA
FUZULI, AZERBAIJAN: Pakistani media delegation that is currently on Azerbaijan trip was taken to newly-inaugurated Fuzuli Airport, located in the heart of formerly Nagorno Karabakh area. After Armenian defeat the region is now called Karabakh. The town of Fuzuli was damaged badly during the war however the Azerbaijan administration has done a marvelous job in terms of rebuilding of the infrastructure and demining. The company undertaking the demining work in the region told the visiting delegation that most of the area has been purged of mines.
The Pakistani media delegation was given a guided tour of the airport and briefed about various parts. The airport is fully operational and shall be opened for normal traffic once the area is fully demined, said the in-charge of the airport operations.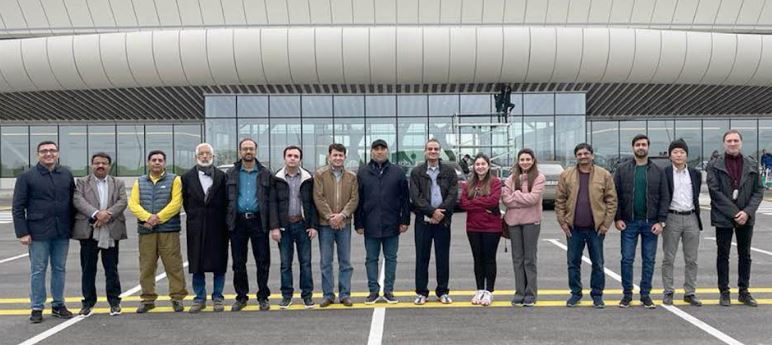 Fuzuli International is an airport in the city of Fuzuli in Azerbaijan. It is one of the country's seven international airports. The airport is built on an airdrome abandoned for almost 30 years and surrounded by former minefields. It was constructed at a cost of 75 million manats ($44 million).
In the late 1980s the town of Fuzuli had some 17,000 residents.During the First Nagorno-Karabakh War, on 24 August 1993, the Azerbaijani Armed Forces were forced to withdraw from Fuzuli. Fuzili was reduced to a ghost town before its fall in the face of continued pressure from the armed forces of the Republic of Artsakh and of Armenia. Twenty eighty years later, on 17 October 2020, it was re-captured by the armed forces of Azerbaijan. Following this, the Azerbaijani government initiated a demining process to clear the city and the surrounding areas from landmines.
On 26 November 2020, the Azerbaijani Ministry of Transport, Communications and High Technologies reported that the International Civil Aviation Organization (ICAO) had accepted the appeal of the State Civil Aviation Administration to include six airports, including the airfield in Fuzuli, in its catalog of international airport codes. In January 2021, President Ilham Aliyev issued a decree on the construction of an international airport in Fuzuli. On 14 January, the groundbreaking ceremony for the future airport took place. Turkey-based companies were involved in the construction of the airport. The completed runway was first used on 5 September 2021, when an Airbus A340-500 aircraft operated by Azerbaijan Airlines and a Boeing 747-400 cargo aircraft operated by Silk Way Airlines, landed at the airport.