Fresh medical report submitted to LHC says Nawaz has residual chest pains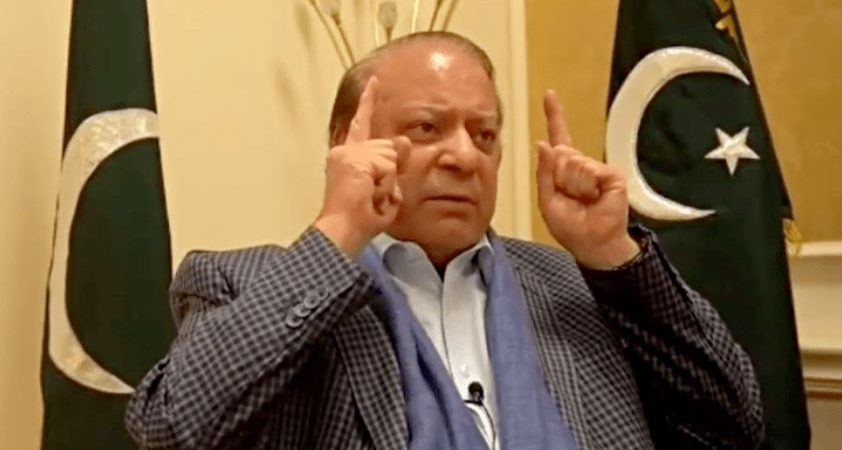 Lahore: A medical report on the health of PML-N supremo Nawaz Sharif, who is scheduled to return to Pakistan later this month after four years in self-imposed exile, was submitted to the Lahore High Court (LHC) on Friday.
The report said that the ex-premier had "some residual anginal symptoms" which would require "frequent follow-up investigations" in London and Pakistan. Angina is chest pain or discomfort that is a common symptom of coronary heart disease.
Nawaz had left for London in 2019 in the middle of his seven-year jail term on medical grounds. The LHC had allowed the ex-premier to travel abroad initially for a period of four weeks, extendable on the basis of medical reports.
His brother Shehbaz Sharif had also submitted an undertaking to "provide/send the periodical medical reports of the doctor duly notarised by the embassy to the registrar of this court".
However, Nawaz never returned and was declared a proclaimed offender in various graft cases.
The development comes ahead of Nawaz's planned return to Pakistan, which, according to Shehbaz, is on Oct 21. Party leaders have said he will secure protective bail and then surrender to courts after attending a reception in his honour.
Lawyer Amjad Pervez submitted the fresh medical report, a copy of which is available with Dawn.com, to the LHC registrar on Friday.
The report was signed by Professor Carlo Di Mario, a consultant cardiologist at the Royal Brompton & Harefield Hospitals, part of Guy's and St Thomas' National Health Service Foundation Trust.
Mario said that he had previously followed Nawaz — who had previously undergone coronary artery bypass grafting, multiple angioplasties and ablations — throughout his stay in London.
"We first tried medical treatment, strengthening his antianginal therapy. His persistent anginal symptoms and restrictions imposed by the Covid-19 epidemic precluded a safe return of (Nawaz) to Pakistan," he said.
The cardiologist said that when Nawaz's symptoms "worsened", another angioplasty was conducted in November 2022 which targeted an "occluded left circumflexed artery".
"It required rotational atherectomy, intravascular lithotripsy, multiple stents deployed and expanded under IVUS (Intravascular ultrasound) guidance.
"(Nawaz) Sharif still has some residual anginal symptoms due to diffuse distal coronary disease in a patient with diabetes and multiple other comorbidities that would required frequent follow-up investigations both in London and Pakistan," he said.