French ATR experts to reach Islamabad to join crash investigation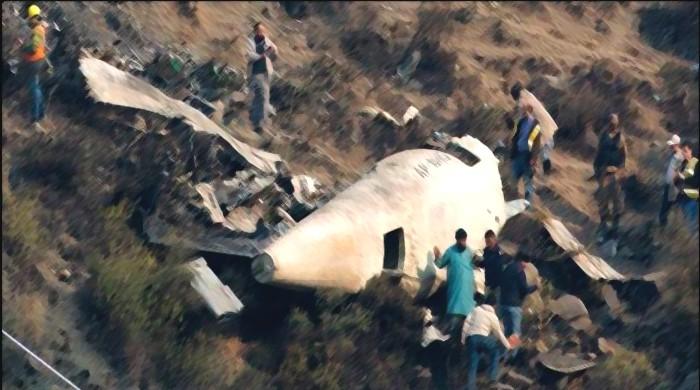 ISLAMABAD, DEC 11, (DNA) – French manufacturer ATR has decided to partake in investigation pertaining to the PIA PK-661 crash, which took place last week in Havelian near Islamabad. A team of experts is set to reach Islamabad Sunday night where it will visit the accident site.
The team of French experts, which will work alongside Safety Investigation Board, comprises a manufacturing technician and other experts.
A Civil Aviation Authority source told that the ill-fated plane was codenamed (call sign) Hasanabdal. The ATR team decided to join the inquiry based on claims that ATR airplanes are unsafe.
The company's ATR aircraft have been used globally for civil and army purposes since 30 years.
The unfortunate PK-661's black box and cockpit voice recorder will be sent to France on Tuesday. Decoding the two devices is expected to take approximately two weeks.
PK-661 experienced turbulence on its way from Chitral to Islamabad and crashed near Havelian on Wednesday, killing all 47 passengers on board, including the crew. Among the dead were singer-turned-cleric Junaid Jamshed and his wife and Deputy Commissioner Chitral Osama Ahmed Warraich.
Rescue operatives faced challenges reaching the crash site immediately due to the rugged terrain. The pilot had allegedly tried to save a village on ground, as the plane swooped down encountering a technical fault, two eyewitnesses recounted.
Handing over the dead bodies
PIMS hospital administrator Dr. Altaf spoke to media earlier on Sunday, explaining that the dead bodies will be handed over to their respective families once the identification process is complete.
The identification process is expected to be completed by December 17, he said.
Of the three foreigners who died in the crash, the brother of a Chinese passenger has also submitted his DNA sample.
Only nine bodies have been identified so far. 38 bodies still lie in a mortuary in Rawat awaiting claim by heirs.=DNA
=============