FM Qureshi lashes out at Afghan NSA over demeaning remarks against Pakistan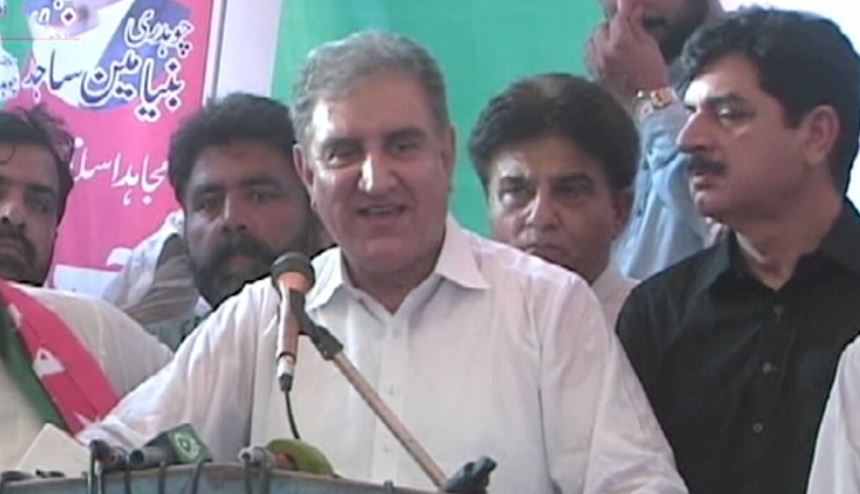 MULTAN, JUN 5 – Foreign Minister Shah Mahmood Qureshi on Saturday hit out at Afghan National Security Adviser Hamdullah Mohib for his comments against Pakistan and called on him to "reflect and correct" his behaviour.
Addressing a gathering of political workers in Multan, Qureshi said: "The national security adviser of Afghanistan carefully listen to me … as the foreign minister of Pakistan I say that no Pakistani will shake your hand or talk with you if you don't desist from the kind of language you are using or the accusations you're making against Pakistan."
Qureshi said Pakistan had suffered a "huge cost" in terms of lives lost and financial consequences from terrorism, adding that Pakistan was only concerned with peace and stability in the region.
The report said Mohib routinely accuses Pakistan of providing support and planning to the Afghan Taliban.
Qureshi noted that Pakistani officials from the prime minister to the army chief to the foreign minister had visited Kabul for peace yet the NSA had still likened Pakistan to a "brothel house".
"You should be ashamed and you should be guilty at your words and my blood is boiling ever since your speech in Nangarhar.
"Correct your behaviour and reflect on it. I say this to the international community that if this behaviour continues, then this person, who calls himself the national security adviser of Afghanistan, will actually be playing the role of a spoiler [for peace]."
He added that the Afghan NSA was creating obstacles on Afghanistan's road towards peace and trying to worsen the situation instead of improving it. "Therefore, the Afghan nation and the wise citizens of Afghanistan, who wish for peace, should urge him to reflect on his behaviour because it is not correct."