Flour smuggling attempt foiled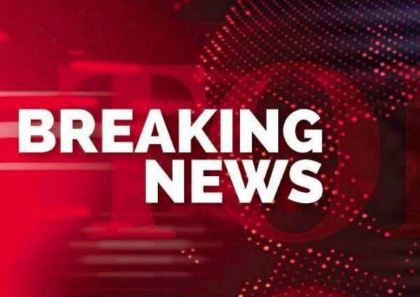 FROM QAZI SHOAIB KHAN
DNA
ATTOCK (JAN-20): In compliance with the recent policy guidelines of the Punjab Government, the district administration Attock foiled different attempts of inter provincial  flour smuggling of 50 tons along with initiating strict legal against 5 flour millers and fine of Rs.0.5 million for their involvement in malpractices.
This was stated by the DeputyCcommissionerAttock Mr. Hassan Waqar Cheema while briefing to the media persons here on Friday. The  DistrictFoodController  Mr. Muhammad Ramzan Sial, officials of local administration and food department were also present on this occasion.
Briefing  tothe newsmen about the crackdown launched against the hoarders and flour smuggling mafia, Mr Cheema  said that to curb the wheat and flour smuggling from Punjab to KP, the food department during the month of January has foiled different bids to smuggle 50 tons of flour and over 500 bags of wheat weighting to 25 tons. He said that during the month as many as 12 flour smugglers were booked under the Punjab food stuff ControlAct and sent them behindthe  bars at various police stations especially Hazro and Hassanabdal. While sharing details about the action taken against the flour millers involved in the illegal practices in the district Attock, Mr Cheema said that during crackdown action was taken against five different flour mills for their alleged involvement in the illegal practices.  He added that official wheat quota of five flour mills was suspended and First investigation report (FIR) was registered against the management for violation of standing order procedure of supply of official flour to the public. He said that grain license was also cancelled of two different flour mills for their involvement in the sale and purchase of official wheat besides imposing fine over Rs 0.5 million to the different flour mills for their illegal practices, violation of standing order procedure and ambiguity in the inventory and stock.
Mr Cheema while briefing the journalists about availability of flour to the masses at subsidized rates and addressing the paucity of flour has said that presently 46,80 bags are supplied at the sale points across the district on daily basis. He said that 6,600 bags of wheat are being supplied to 45 flour mills operating in the district.
District food controller Muhammad Ramzan Sial while talking to newsmen on this occasion has said that the food department with collaboration of police and district administration established check posts on Islamabad-Peshawar motorway near Hassanabdal, motorway entry points of Burhan, Chach, Ghazi interchanges besides on GT road at Attock Khurd bridge and at Punjab-KP border at Khushhalgarh near Jand where officials of food department are deployed round to clock to monitor the movement of flour and wheat to the other districts especially KhyberPukhtoonKhwa Province.
Qazi Shoaib Khan, Bureau Chief, District Attock