First shaft penstock successfully installed at Suki Kinari HPP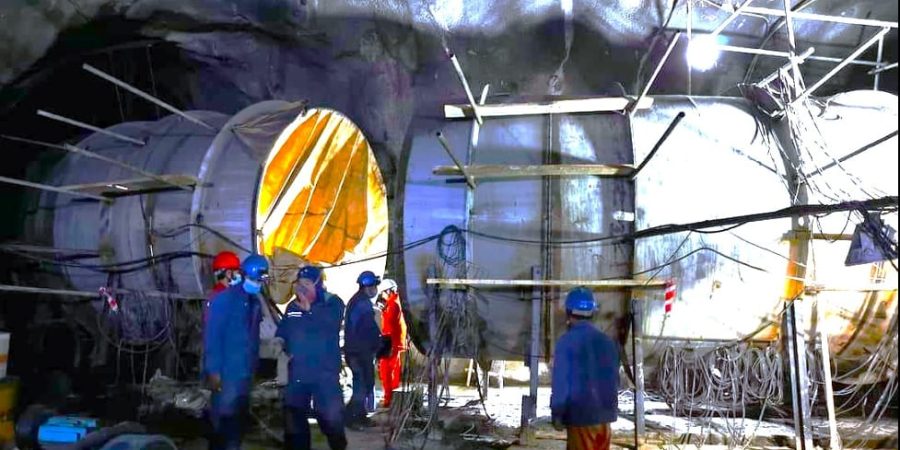 First shaft penstock successfully installed at Suki Kinari HPP
DNA
ISLAMABAD, Apr.30 (): In another major development at the Suki Kinari Hydropower Project (SKHPP), a team of Chinese engineers has successfully installed the first shaft penstock, which will provide a solid foundation for the water storage and power generation of the hydropower station.
Penstocks are pressure vessels that carry water from the source to the turbine for power generation. These are key elements in the operation of the hydroelectric system.
According to Gwadar Pro, "The penstock was successfully installed on April 26," an SKHPP official confirmed, adding that the installation was warmly celebrated by the Chinese engineers-led team.
The 884 MW SKHPP is developed under the umbrella of the China-Pakistan Economic Corridor (CPEC) at River Kunhar (a tributary of River Jhelum) at Mansehra, Khyber Pakhtunkhwa (KP).
CGGC Ltd. is the sponsor of the project, which is being executed by Suki Kinari Hydro (Pvt) Ltd. Last year, in October, the Chinese engineers completed the excavation of the deepest pressure shaft system at SKHPP.
The overall construction of SKHPP is going at a fast pace, and, according to insiders, 90% of the construction has been completed.
As the construction of the project is heading to completion, the installation of a heavy transmission line to evacuate electricity from SKHPP in Kaghan Valley is going on at full speed, with heavy transmission poles being installed in Balakot mountains.
The total investment in the project is $1.96 billion. The project has created more than 4,000 jobs during its construction. Upon completion, the project will each year produce 3.2 billion kWh for Pakistan.