Financial position of PR improved due to govt's policies: Saad Rafique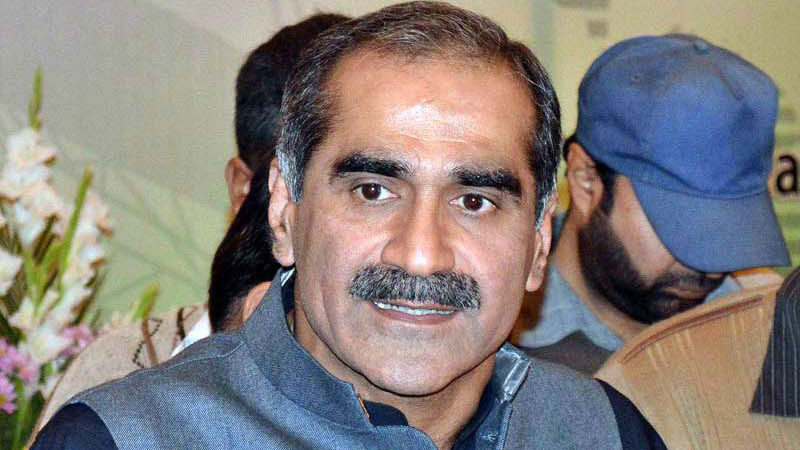 ISLAMABAD, 20 DEC (DNA) – Minister for Railway Khawaja Saad Rafique on Tuesday said that the financial position of Pakistan Railway has considerably improved due to the policies adopted by the government.
Speaking during a session of the National assembly in Islamabad, the Minister said, "Pakistan Railways earned revenue of 36.6 billion rupees during 2015-16 as compared to 22.8 billion rupees during 2013-14." He said, "The losses of Pakistan Railways were brought down from 32.527 billion rupees during 2013-14 to 24 billion rupees 2.15-16."
"The existing track on main corridor is being upgraded under China-Pakistan Economic Corridor (CPEC)," he said. The Minister stated that, "The freight Transport Company has been established to explore new avenues for future freight traffic."
Speaking on the occasion, Minister of State for Information and Broadcasting Marriyum Aurangzeb said, "Rs. 390.91 million have been allocated for thirty-two Public Sector Development Programme (PSDP) projects for Information Ministry during the last fiscal year."
 "Majority of the PSDP projects are in Balochistan," she added. Minister of State for Interior Baligh-ur-Rehman informed the House that Federal Investigation Agency (FIA) is functioning with absolute lawful authority and complete Independence.
 Replying to a question, he said, "The agency is enjoying its all-out mandated administrative and operational authority without any interference and influence from the Ministry of interior."
 He said, "FIA's performance has reasonably been improved for the last few years and it has delivered in many mega scandals."To another question, the Minister said, "Steps have also been taken to increase outreach of FIA."
 "Strict monitoring and vigilance on the performance and conduct of FIA officers and officials has been enforced through establishment of Vigilance Units, performance evaluation committees and Snap Checking Committees," he added.  He also said, "Cash and reward has been introduced for the best performers in the agency."
 "New FIA police station has been established at Mardan while a special court has been set up in Gujranwala," he said.   The Minister said, "Special campaign human traffickers have been launched under which over two thousand people have been arrested."
 He further informed that, "Fifty seven thousand eight hundred thirty-nine fake CNIC have been detected during the re-verification programme till today." He said, "As many as fifty-four NADRA employees have been found involved in such cases and sixteen out of them have been dismissed."
 He also said, "9.4 million people were sent SMS during the re-verification process."  The chairman held in order an adjournment motion for discussion moved by Sherry Rehman and others regarding report of the commission on the incident of terrorism at Civil Hospital Quetta, on 8th August 2016. DNA